10 Years After, Asia, Europe Remember Victims of Indian Ocean Tsunami
Featured
Friday, December 26th, 2014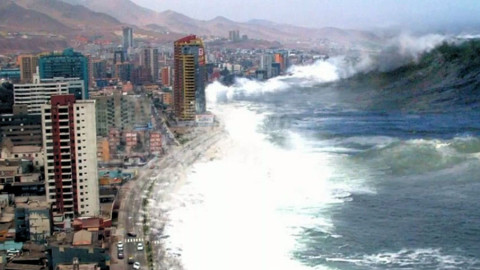 The 10th memorial anniversary services to honour 200,000 victims of the 2004 Indian Ocean tsunami have held in some Asian and European countries.
Indonesia Aceh province, Vice-President, Jusuf Kalla, Friday led others in paying tributes to the dead at the Siron mass grave. Indonesia is the worst hit country in the December 26, 2004 disaster.
Similarly in Banda, the Aceh's capital, Mr Kalla lauded local volunteers and the entire world for helping the Aceh's city in recovering from the monumental tragedy.
He recalled "Thousands of corpses were sprawled in this field".
Prior to the grave visit, thousands of people gathered at the Banda's Great Mosque, one of the few 19th Century buildings and structures that survived the tsunami.
The Chief Imam, Asman Ismail, noted the tsunami taught a "valuable lesson" to Aceh, which had since turned the scene of an armed conflict for nearly 30 years.
The Thailand Prime Minister, Prayuth Chan-ocha laid a wreath as a mark of honour and remembrance to the country/s victims .
Not less than 813 Thai police boats were swept nearly 2km in from the sea at Bang Niang near Phuket.
The Ocean Queen Express train In Sri Lanka, – which has turned as a symbol of the tragedy was used for the remembrance event of over 1,700 people who perished in the tsunami that hit south of the capital Colombo.
Relatives and survivors of the disaster boarded the restored train carriage and headed to Peraliya, where it was struck.
The memorial anniversary in Sweden, is however scheduled to hold later today at the Uppsala Cathedral. Over 500 Sweden nationals died in 2004 boxing day calamity.
A Czech survivor, Petra Nemcova, who lost her fiance in the tsunami, spoke at the remembrance anniversary, saying she thanked " those who risked their lives to save her.
Please follow and like us:
Short URL: http://www.africanexaminer.com/?p=21034