$2 Billion Arms Deal: CACOL Demands Punitive Punishment For Culprits
Featured, Latest News, News
Thursday, December 3rd, 2015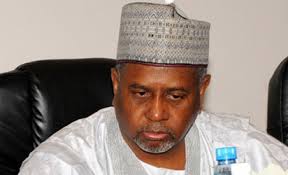 The Coalition Against Corrupt Leaders, CACOL has demanded punitive punishment for culprits indicted in the $2 billion arms deal in Nigeria.
Comrade Debo Adeniran, the Executive Chairman of CACOL commended the panel investigating the procurement of arms deals and the Economic and Financial Crime Commission (EFCC) on their efforts in ensuring that corrupt public officials indicted in the arms procurement deal during the past administration were revealed, arrested, quizzed and kept in custody.
He said in Lagos on Thursday that "Anybody who stole money meant for national security must be brought to book and should be punished for misleading Nigerians into internecine.
"Innocent citizens and our soldiers were killed due to poor equipment and yet some self-serving persons were busy politicizing such a serious matter," he said.
 Adeniran wondered why it became the job of the Security Adviser to disburse money for publicity as claimed by Chief Raymond Dokpesi when "we have the Olisa Metuh, PDP's Director of Publicity and even the then Minister of Information.
"The EFCC should ensure that proper investigation is carried out, ensuring that all cases goes through due judicial process and if the suspects are found culpable they should be prosecuted and equally allowed to face the full penalty; because no corruption culprit should be allowed to go unpunished. They should be used as an example for others who may want to indulge in similar act.
"Corruption is sure the only reason our blessed country is not moving forward. Nigerians should, despite our political differences, admit that at least Buhari is starting somewhere. Corruption has been so much embedded in our collective psyche that any person who has the best of intentions at giving it a kick is perceived as a nutter, bent on 'wasting our precious time'.   We must know that it takes bravery and courage to step on toes of the powerful and the untouchables," he said.
Adeniran implored President Buhari to disregard such distractions and concentrate on pursuing his anti-corruption crusade with all his vigor and ensuring that the thieves of our common patrimony are exposed and adequately punished.
"We just want to hope that at the end of the arrest and questioning, true justice is served to all the principal actors of this absurd drama," he said.
Please follow and like us:
Short URL: http://www.africanexaminer.com/?p=28189