Accused Sheriff Faults Davis's Allegation As PDP Carpets Oyegun Over Arrest Comment
Featured, Latest News, News, Politics
Wednesday, September 3rd, 2014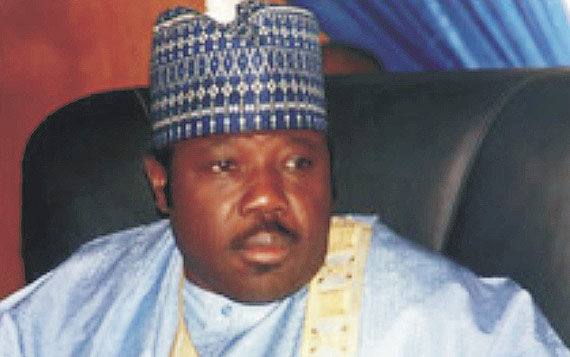 Ganiyu Nasirudeen
One of the accused and former Governor of Borno State, Ali Modu Sheriff, by the Federal government's Boko Haram Australian Negotiator, Dr. Stephen Davis has faulted allegations leveled against him of being sponsor of the militants.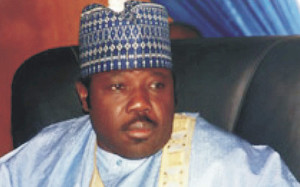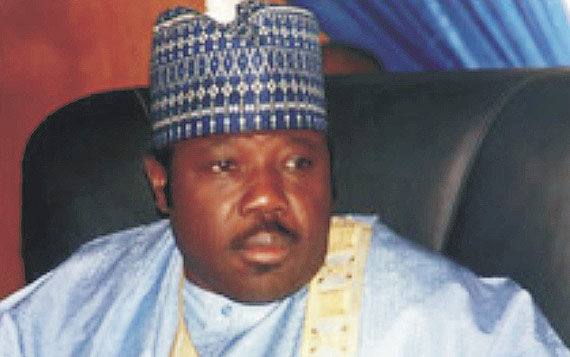 The former Governor who just decamped from the opposition All Progressives Congress (APC) to the ruling People's Democratic Party (PDP) replied the last Thursday  allegation by Davis in a live interview programme on an international television station at a press conference Wednesday in Abuja.
The former Governor who maintained he was ready to oblige any panel of investigation invitation on Davis's allegation stated the accusation by the foreign negotiator was unfounded.
Davis who described Sheriff as "bad guy" and very corrupt has recommended in the interview that he be arrested and handed over to the country's anti –graft body – the Economic and Financial Crimes Commission (EFCC).
Defending his position, Sheriff insisted the allegation was misleading and recommendations were mischievous.
He responded that the statement purportedly made by the former Minister of the Federal Capital Territory (FCT), Gen. Jeremiah Useni (retd.) corroborating Davis's allegations has been denied.
He however challenged if otherwise, Useni should come up with evidence to substantiate his accusation. He also denied link to ECOMOG, a body allegedly later transformed to Boko Haram.
The controversial former Governor said he had since reached out to his lawyer, briefed him and stressed Dr. Davis would be tracked down and properly served.
In a related development, the National Publicity Secretary of PDP, Olisa Metuh in a press statement released Wednesday, described statement made on Tuesday by the APC National Chairman, Chief John Odigie – Oyegun at a press conference at the party secretariat Abuja, demanding for arrest and prosecution of Sheriff and second accused, a former Army Chief, Gen. Azubuike Ihejirika, as lacking validity, character and intellectual contents, befetting the office of National Chairman of a leading opposition like APC.
He replied that the party's hasty reply to Dr Davis weighty allegation and its attendant recommendations were desperate attempt to launder its )APC) dented image via propaganda and blackmail. Metuh who noted his party was not holding breif for non of the accused, pointed out that the poistion of the ruling PDP that APC promoted and sponsored insurgents' group and act of terrorism in the country through actions and utterances of its leaders remains.
He alleged it has been a recurring decimal that the insurgents launch attack anytime either the Federal government or PDP recorded a milestone achievement.
According to Metuh, it was disheartening to see APC National Chairman disparaging his office and age by making "unguarded and inflammatory utterances", as well as issuing statements "laced with fabrications…"
He hit that the actions of APC  portrayed it as a frustrated rebel group jostling for political control and whose understanding of oppositions was "crass  unruliness and culture of irresponsibility".
He recalled APC National Chairman recent actions were disappointing especially to those who were hopeful of more "responsible and constructive opposition" led by him, alleging that his statement few days to August 9, Osun governorship election, threatening emergence of a parallel government amounted to incitement of people and balkanization of the country.
Metuh therefore urged the opposition to learn how to properly comport itself, eschew bitterness, desperation and divisive tendencies and engage itself with constructive ways of contributing positively to the nation.
He equally enjoined Chief Oyegun to strive and position himself in statesmanship and nationalist cadre in the country.
Please follow and like us:
Short URL: http://www.africanexaminer.com/?p=16973