Adamawa Governor-Elect Bindow, Others Receive Certificate Of Return
Latest News, National News, News
Saturday, April 18th, 2015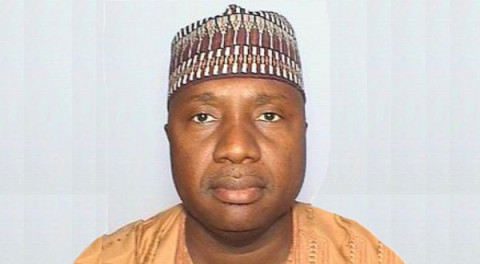 By Tom Garba, Yola – The Governor-elect Jubrila Bindow and Eleven National Elect of 2015 general elections in Adamawa State has received certificates of return from the Independent National Electoral Commission,with a charge to them that much are expected by the electorate.
The Adamawa State supervising National Commissioner of INEC Dr Nuru A. Yakubu ,who presented the certificates of return to them reminded them that power belongs to God and he gives to whom he wishes.
The supervising commissioner assured Nigerians that INEC has changed significantly over the last four and half years under leadership of its chairman Professor Attahiru Mohammed Jega.
"With the gradual use of technology and reform of the electoral process, commitment to the use of law, steadfast and focus, we have now reached a level where we can say your votes have counted."
"The confidence that Nigerians have reposed in INEC must also be grown .The impact of the conduct of the elections continue to reverberate within and beyond our borders."
"Our embassy officials now hold their heads up with pride throughout the democratic world." Yakubu said
Adamawa State Governor-elect, Senator Mohammed Umaru Jibrilla, who was among those that were presented with certificate, lauded the INEC for improvement recorded in the last elections and appealed to the public to accord those elected the needed support to succeed.
Please follow and like us:
Short URL: http://www.africanexaminer.com/?p=23240