Aleppo Syrian City Witnesses Another Bloody Clashes
Asia, Featured, Latest News, World News
Thursday, August 11th, 2016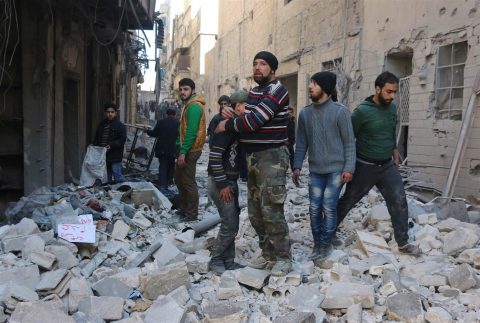 BALTIMORE, MD (AFRICAN EXAMINER) – Despite the peace truce reached recently, clashes have again erupted in and around the northern Syrian city of Aleppo, resulting in impeding military action to bring in aids.
In the truce, Russian forces giving support to the National troops had announced a daily three-hour suspension of military action.
Still, the United Nations (UN) officials have declared that the hours were too short to take in enough aid to help the large numbers of people in need.
Aleppo city has witnessed bloody clashes recently between rebels and Russian-backed Syrian government troops.
Recently, there were reports of a toxic gas attack on a rebel-held base. Medical officials who confirmed the chemical (chlorine) attack said four people died while many injured.
It would also be recalled Russian planes attacked targets – a stronghold of the so called IS in the northern city of Raqqa. No fewer than 30 people were killed and 70 wounded in the raids.
The long-range offensives destroyed a chemical weapons factory and a training camp for the so-called IS fighters.
Please follow and like us:
Short URL: http://www.africanexaminer.com/?p=34850