ANALYSIS: Nigerians, Give President Buhari Little Time He Requests
Featured, Featured Contributors/Columnists, Latest News
Friday, July 3rd, 2015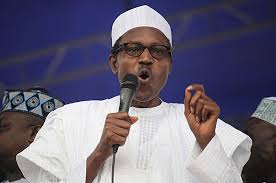 By Tajudeen Balogun, Head, African Examiner, Nigeria Bureau – As a student of communication and psychology, I know very well that it does not take a whole lot of time before one can conveniently examine, assess, determine and conclude on the personality of individuals, especially while meeting for the first time. The confidence and audacity displayed in manner of expression; ability to master one's thoughts and translate them to apt and accurate articulation (verbal and written); display of calculative self-control and accurate sense of judgement among others, are the key factors that result into personality determination.
This is an aspect of social science. And just like the 'conventional' science, the outcomes almost all the time, cannot be considered to be totally in correct. Still talking about the character determination, the immediate judgement sometimes, might not stand after all, as deliberate and conscious attempt as well as efforts to impress might initially come to play. Still, one is most likely to be faced with another picture entirely, when for instance, apathy (due to unforeseen factors) later sets in or after the target goal has or might have been achieved or otherwise.
Today, I am taking the risk of saying what probably might not go down well with (many?) Nigerians. Also, I am burden to appear as if I am insensitive or to have lost touch with the reality before the teeming and down-trodden Nigerians. You would also have to permit my seemingly contradictory comparison of the relevant variables in this analysis.
Exactly a month after the incumbent President Muhammadu Buhari was sworn-in, Nigerians have expressed anger, reservation and subsequently launched attack, complaining that the sitting President is "slow" in his approach. The folks in this, just (as I did in the preamble) have argued unreservedly and asked that, what in the hell has President Buhari, his party and its leaders have been doing or engaged with, about two months after the election (that brought in Buhari) and a month after his inauguration, such that the number one man is yet to make certain key and urgent appointments as well as unveil his Ministerial list?
Dear ones, I am not out to really contest or condemn your candid view on this matter, rather, consider what I am doing here, as the opinion of a fellow comrade who is only being careful and looking at the similar issue from different angle. That is natural anyway and should not call for animosity.
So far, Nigerians have raised eyebrows with respect to President Buhari's decline to engage about 15 aides (nominees) he sent to the 7th Senate and which received its speedy nod. I am fully aware that majority of those who struggled and voted for the sitting President have never concealed their expectation and anger that the electoral promises by now, ought to have begun to manifest, in fact, possibly, right after the President's swearing-in.
Consequently, those with this position have gone further to argue that delay in engaging the approved aides and most essentially, the yet to be unveiled Ministers have been slowing down the business of government and by extension, impede them from benefitting the impacts of good governance which they voted for.
Comrades, I will be so glad if you take pains and flow with my careful reasoning. In as much as I share the views and concern of the Nigerians who have expressed slow pace of President Buhari at the take-off, can we quickly ask questions relating to the relevance (extent) of a Ministers, their portfolios and efficiency level of a government in general?
In the last one month, Buhari's administration has given directive that Boko Haram Command centre be relocated from Abjua to Maiduguri, the Borno State capital. Although, the deadly terrorists maintain their rampaging, but it is no more news that without Minister in place, the Presidential order has been carried out to the letter. Some folks have in the past and till present expressed dismay, why Mr. President condoned the desperation, impunity and rascality of a certain South West Governor, who before the inauguration of the present House Assembly of his State, frustrated and restricted the immediate past State's legislators from carrying out their constitutional responsibility. The President was accused of being slacked and failed to do the needful. I reserve my comments on this today.
Still, the President in the week running out, has approved two key appointments, without input of a Minister. In view of this, is the feeling among the Nigerians is that without the appointment of Ministers, the government machinery will not work? Where does the work of a Minister actually begin and end? Who actually carries out most of the task in the Ministries? If we agree that the Ministries and parastatals as well as agencies are filled with the experts – public servants, who actually are the ones who know the technical know-how and determinant factors of the success or otherwise of their supervising Ministers, why then do we bother so much about the non-resumption of this men and women to take charge?
What I am saying here is that the experts (career officers) in the Ministries can work successfully and support the President (if willing) to achieve his target goals, pending the time the Ministers are nominated, screen, appointed and engaged. In any case, these Ministers, come and go, however, pending the time government changes hand, government activities are always in progress.
Therefore, I wish to advise that if we must charge, let us unanimously engage Mr. President to task the senior Public servants – to put them to task, so as to check too much of lapses in the government circle and subsequently impact positive effects on the general public. Political appointees are only coming to work according to the party's manifesto, of course, with the interest of the general public (expectedly).
Another dimension to the debate is the National Assembly (NASS) leadership crisis. Personally, I feel the lingering stalemate between the leadership of the two Federal legislative chambers and the ruling party leaders, unfortunately has added its sad angle. Regular readers of this column are conscious of my position to indifference of Mr. President to emergence of NASS leaders three weeks ago, especially when the debate began at the party's level. I have hammered it persistently, that had President Buhari acted faster; was categorical and assertive on the matter, he would not have been in this trouble; his party leaders would have been saved from the present hassles and the entire country would have been prevented from this avoidable tussle, thus they would have probably begun to witness much of actions they are now clamouring and agitating for.
Indeed, it is painful that President Buhari is now beginning to toe the popular path- throwing his weight behind the party's leadership position on the appointment of the NASS principal officers, an action which was expected of him earlier. I wonder what or which defence the Senate President, Bukola Saraki and his House counterpart, the Speaker, Yakubu Dogara will again offer, now that Mr. President has come out clean and clear that party's interest and position should be adhered to.
Whether President Buhari is the overall Leader of his party or not, one fact that remains is that he is a leader in the ruling All Progressives Congress (APC). To this end, I am keen, watching and expecting which excuse Saraki and Dogora will over in defence of their defiance to the party hierarchy, now that the President has intervened.
On a more serious note, the two Federal lawmakers and their supporters, who are, to a very large extent, obsessed with personal interest, yet, pretend to be acting on democratic principles is another critical angle to slow pace of work debate around President Buhari. I mentioned it over three weeks ago that the present formation of NASS leadership could not be favourable to this President and largely to the interest of Nigerians who demanded and voted for change.
And just last week, I mentioned in my analysis that Nigerians should be watchful of those Federal lawmakers, who could be relied upon and those of them who were "enemies within". I have cautioned then that the APC must to tread carefully and softly so as not to worsen the messy situation.
However, if the ruling party views and insists that its wish must prevail, so it must. This is one area I believe and expect the general public, especially those who believe in the competence of President Buhari as well as his party as a tool to launch a new political standard and largely, to deliver positive socio-economic and political change in Nigeria to seriously focus! In order words, Nigerians should and must rise up again, to reject the NASS leaders, their supporters, who are masquerading, claiming to say no to "principality" but only acting on "principles". I call on Nigerians to rally round one another and call to order, the legislators who by their actions and personal agenda are contributing to the perceived lull in President Buhari's administration.
On its own, the ruling party has blamed the slow pace to many rot it inherited from the immediate past administration. I have no doubt in my mind that so many Nigerians who voted for change wish and desire that all the alleged financial gross misconducts should be verified, investigated and pursued rigorously to an appreciative and definite level. I also reason that the public for now, should be understanding and watchful. It might sound like an excuse, but giving the short life span of this administration, I feel being patient and vigilantly observant of how things unfold are sacrifices that really worth it.
Finally, just as I began with reasonable time frame that involved in coming to terms in determining the type of a personality, the same also applies to the time involved in an effective planning for a particular task up for execution and subsequently for a bountiful as well as remarkable outcome. Recall, I mention, the 'generally believed' little time needed to make conclusion is not always accurate; of course, I go for always be calculative, even, if it must involve a little additional time, ultimately to make success out of the exercise involved. In effect, irrespective of the time this President was elected and assumed office, I with high sense of regard to differed opinion, feel making a final conclusion and castigating, as well as expressing unreserved comments on the present administration and the President, is rather too early, hence the need for some restraint. Attack and condemnation after a month out of about 48 more months in the life of this government, I feel need to be checked and feeling must restricted. In alternative, I recommend between three and six months, for an outright reservation and final judgement. So, fellow Compatriots; dear Comrades, keep monitoring; sustain the constructive criticism, leave your mind widely open and give Mr. President the little time he and his party have asked for, to put things right, once and for all!
Atiku Abubakar Is Speaking; Nigerians, Are You Listening?
 For the first time after three weeks that the leadership rancour, tearing apart the ranks and files of the ruling APC, former Vice President Atiku Abubakar Thursday broke his silence. Atiku took to his Facebook account and posted a short but what many considered evasive but offensive statement. He said: "It is time to shift ground and move to the centre – Atiku". He actually directed the statement to the APC leaders. I wonder, which peace a speech of this content could and would facilitate. On the statement, did the former VP target someone? Who could that be? Whatever are the answers to these posers, Atiku as a former VP and a leader in the ruling APC is not expected to utter this type of statement, which was laden with so many meanings, most especially at this time, when his party leaders are at the loggerheads with their Federal lawmakers, if truly he is for the success of this government and his party. Or Is Atiku not part of the leaders he was calling? What is or are the issues at stake? Who is supposed to be called to order? Atiku should know that the public knows better; they know where every leader of APC belongs on theb raging NASS debacle. So there is no need for pretention.
Therefore, if the former VP wishes to stay with the progressives, he is free, but if otherwise, he is equally free to head to whichever direction that suits him. Enough of "one leg in, one leg out". Nigeria is presently in a serious mess, therefore it requires those, men and women, youths, imbued with love for common man and spirit of patriotism to be in charge. This country has no place and patience for politics run by the cabal, but who disguise as lovers of masses; saints or democrats of repute.
E – Mail: tjaysuccess10@gmail.com; Facebook: Tajudeen Balogun; Twitter: @tajudeen balogun

Please follow and like us:
Short URL: http://www.africanexaminer.com/?p=24290