APC Lagos Senatorial Candidate Debunks Rumour Of His Death
Latest News, News
Wednesday, February 18th, 2015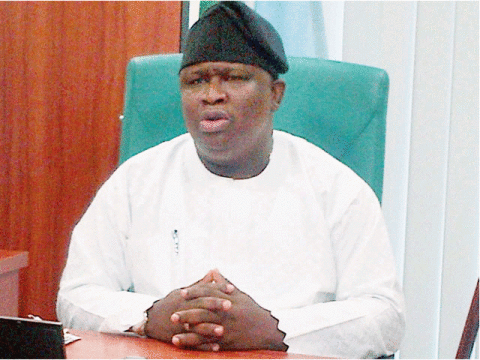 I am not dead, I am alive, says Hon. Solomon Olamilekan Adeola, an All Progressive Congress (APC) Lagos West Senatorial candidate in the coming election.
Earlier in the day, there have been rumours of his death on social media, but Adeola, popularly known as YAYI, deunked rumour of his death.
In actual sense, Adeola is mistaken for another Senatorial candidate in Ogun State, Solomon Olamilekan who died today (Thursday).
He said the rumour of his demise was a lie in a post on his facebook wall. He posted a picture of himself in his office, to confirm that he is still alive.
"Please ignore any rumour of my death. Here I am with Honourable Bago in my office at the National Assembly Complex, Abuja," said Adeola, who is currently an APC House of Representatives member.
Adeola's growing popularity in Lagos West has led to several attacks on his supporters by thugs suspected to be PDP agents.
His opponent in the coming election, Segun Adewale had personally led thugs to Adeola's office to attack him, but he was not in the office.
Please follow and like us:
Short URL: http://www.africanexaminer.com/?p=22296