Artists Cry Foul as Burkina Faso Music Honored at Grammys
Entertainment, Latest News
Sunday, January 28th, 2018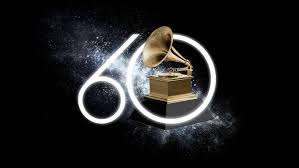 (AFRICAN EXAMINER) – For musicians from the West African nation of Burkina Faso, a nomination for a Grammy Award should have been the crowning achievement of a musical career.
Instead, musicians based in Bobo-Dioulasso, whose work is featured on the three-disk compilation "Bobo Yeye," didn't even know they had been nominated or that the album even existed.
"As a musician, I am totally disappointed to learn that we have spent time moaning, suffering and that someone else can just make a compilation of our music and that it is going for an award," musician Stanislas Soré told VOA French to Africa Service on Friday.
Soré is a member of the Volta Jazz group, whose songs are part of the album titled "Bobo Yeye, Belle époque in Upper Volta," which is nominated for two Grammy Awards.
It is a compilation of recordings in the 1970s in Bobo, second-largest city of Burkina Faso, then known as Upper Volta.
The news of the Grammy nomination surprised the musicians, who wondered how their music was put on CDs and distributed worldwide without their knowledge or consent. It turns out French music producer Florent Mazzoleni made the compilation produced by The Numero Group, a Chicago-based production company.
"These are artists that I have always admired and I wrote about 20 books on African music, including a book in 2015 called 'Burkina Faso Modern Music Voltaic,'" Mazzoleni said in a phone interview./VOA
Please follow and like us:
Short URL: http://www.africanexaminer.com/?p=42465