Bailout is a Loan, not a Presidential Gift –Wada
Latest News, News From The State, Politics
Monday, October 26th, 2015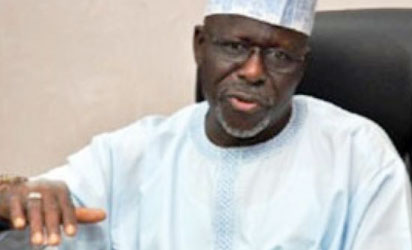 BALTIMORE, MD (AFRICAN EXAMINER) – Kogi State Governor, Idris Wada, has reminded President Muhammed Buhari that 'bail out' fund is not a gift but a loan.
Wada urged the President to be careful of those playing politics with the issue of bail out fund earmarked for states.
Lamenting the non-release of the fund to Kogi, Wada said it was unfortunate that months after fulfilling the necessary documentation, his state was still being denied.
Wada said this while reacting to statements credited to the APC gubernatorial candidate, Abubakar Audu and his running mate, Abiodun Faleke, at a campaign rally.
The duo had disclosed that they had prevailed on Buhari to order the stoppage of the release of the bailout funds to Kogi State until after the November 21 governorship election.
Speaking through his Chief Communications Manager, Mr Phrank Shaibu, Wada said the state government would exercise its rights even in the face of persecution by the APC governorship candidate.
"We (government) call on President Buhari as leader for all, not to be swayed by the antics of this desperate politician, who is nothing but the author and finisher of the woes of civil servants in Kogi State.
"What kind of desperation will make a man to callously and viciously wage war against the release of resources meant for the people of his state? The Kogi State Government is of the firm view that the bailout fund is only a loan and not a presidential benevolence."
Wada said Kogi needed the money to meet its obligations to its workers, warning that it would be unfair for the President to be partisan.
"For one, the President has consistently stressed the role of morality in governance and there can be nothing more immoral than the wilful deprivation of the right of our civil servants whose allowances and emoluments have remained unpaid owing to the economic downturn," he added
Please follow and like us:
Short URL: http://www.africanexaminer.com/?p=26742