Bombshell: Nigeria Military Not Well Funded, Trained To Tackle Boko Haram –Ex-CDS Badeh
Featured, Latest News, News
Thursday, July 30th, 2015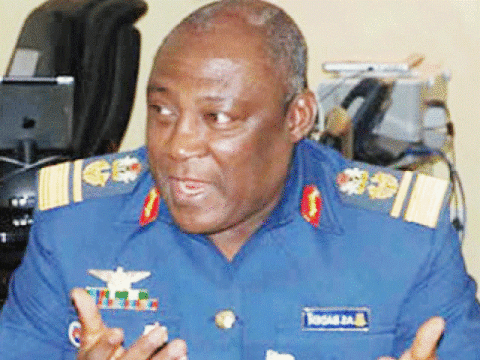 By Ayo Balogun – Immediate past Chief of Defence Staff, Air Chief Marshal Alex Badeh (rtd) has offered a hint as to why the Nigeria's military is struggling in the fight against the deadly Boko Haram insurgency in North-east Nigeria.
The former military boss, at his pull-out-parade on Thursday, claimed that successive governments in Nigeria deliberately underfunded the military for political reasons.
"Over the years, the military was neglected and under-equipped to ensure the survival of certain regimes, while other regimes, based on advice from some foreign nations, deliberately reduced the size of the military and underfunded it." Badeh disclosed.
He further lamented that: "our past leaders accepted such recommendations without appreciating our peculiarities as a third world military, which does not have the technological advantage that could serve as force multipliers and compensate for reduced strength."
Badeh noted that when the military was confronted with the crises in the North-East and other parts of the country, the military was overstretched and had to embark on emergency recruitments and trainings, which were not adequate to prepare troops to face the insurgency.
The Boko Haram militants in North East Nigerian have killed many innocent civilians in several coordinated attacks and bombings, and are so successful in the carnages making many to believe that the insurgent fighters are better funded and equipped than the Nigerian soldiers.
Please follow and like us:
Short URL: http://www.africanexaminer.com/?p=24636