Buhari Assures Return Of IDPs To Native Communities Will Commence 2016
Featured, Latest News, News, Uncategorized
Wednesday, December 9th, 2015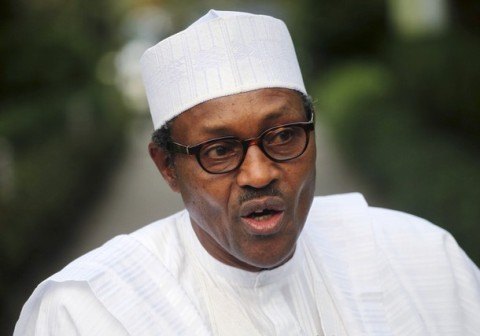 President Muhammadu Buhari has declared that the return of persons displaced by the Boko Haram insurgency to their home communities will begin next year.
Speaking Wednesday in Abuja at an audience with a delegation from the International Rescue Committee (IRC) led by former British Foreign Minister, Mr. David Miliband, Buhari promised that his administration would do all within its powers to facilitate the quick return and resettlement of over two million IDPs in their towns and villages.
Mr. President told Miliband and his delegation that the Federal Government (FG) would welcome the support of the IRC, other local and international non-governmental organizations for the rehabilitation of IDPs.
"In 2016, the return of the IDPs will start in earnest. They will return to their communities to meet destroyed schools and other infrastructure which have to be rebuilt.
"With agriculture being moribund in the region in the last two years without cropping, hunger is already manifest. We will welcome all the help we can get to assist the returnees, "President Buhari affirmed.
Responding to a request by Mr. Miliband for the Federal Government's priorities with respect to the nature of assistance required for the IDPs, President Buhari said that there was an urgent need for support in the areas of agricultural inputs, health, nutrition, water and sanitation.
He therefore urged the IRC and other international agencies to work with the Presidential Committee on the North-East and the National Emergency Management Agency (NEMA) which, he said, were already doing a lot to cater for the IDPs and restore some basic infrastructure in communities affected by terrorism and insurgency.
Mr. Miliband assured President Buhari that the IRC would intensify its ongoing work in Nigeria which has assisted over 350,000 displaced persons, mainly in Adamawa and Borno states.
He called for an increased security presence in recovered towns and territories, saying that most prospective returnees still feared for their safety on relocating to their homes.
Please follow and like us:
Short URL: http://www.africanexaminer.com/?p=28449