Buhari Makes Independence Anniversary Broadcast Thursday
Featured, Latest News, National News, News
Wednesday, September 30th, 2015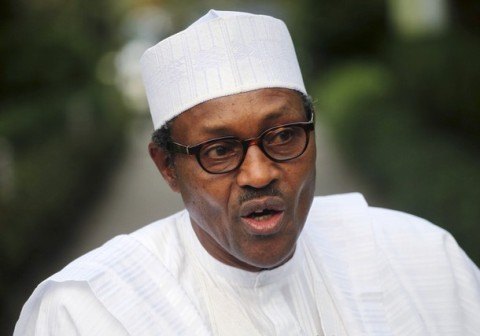 *As APC Felicitates With Nigerians
By Niyi Adeyi
BALTIMORE, MD (AFRICAN EXAMINER) – As Nigeria marks her 55th Independence anniversary, President Muhammadu Buhari will Thursday, October 1, 2015, at 7am, make a nationwide broadcast as part of the programme of activities to mark the historic occasion.
In line with this, Mr. President's SA on Media and Publicity, Femi Adeshina Wednesday requested all electronic media to join the network services of the Nigerian Television Authority (NTA) and the Federal Radio Corporation of Nigeria (FRCN) for the live broadcast.
Meanwhile, the ruling All Progressives Congress (APC) has felicitated with all Nigerians on the occasion of the anniversary.
The party in a statement issued in Lagos Wednesday by its National Publicity Secretary, Alhaji Lai Mohammed, said the anniversary provides an opportunity to remember all the nation's past heroes as well as the sacrifices they made to keep the nation united and strong, as well as to rededicate "ourselves to the ideals for which they lived".
APC stated in order to ensure that the labour of those heroes past were not in vain, it was necessary for all Nigerians, in line with the wordings of the country's national anthem, to re-commit themselves to serving their fatherland with love, strength and faith.
"We have no doubt that today's generation of Nigerians have also made, and are indeed still making, great sacrifices for the peace, unity and stability of Nigeria. We however appeal to all our compatriots to continue to put the nation first, and to downplay
everything that divides us and embrace that which unites us," APC said.
The party added that since democracy was one of the most precious gifts of the nation's post-independence era, it was imperative for everybody to continue to embrace the known best form of government and never to do anything that would undermine it.
"We wish all our compatriots a joyous and peaceful celebration," said the party.
Please follow and like us:
Short URL: http://www.africanexaminer.com/?p=26090