Buhari, Obama To Discuss Terrorism, Economy Issues In Washington. DC
Featured, Latest News, News
Thursday, July 16th, 2015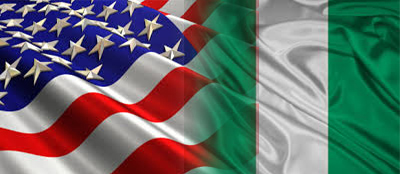 AHEAD of his four-day official trip to the United States (U.S.)on Sunday, President Muhammadu Buhari yesterday met with a former Commonwealth Secretary-General, Chief Emeka Anyaoku.
The duo held talks on the President's pending visit at the meeting which held at the Presidential Villa, Abuja.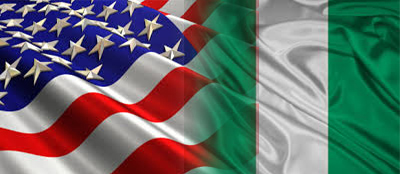 President Buhari, who is honouring an invitation from U.S. President Barrack Obama will leave Abuja on Sunday to Washington DC to hold high-level talks with President Obama and other senior officials of the U.S.
Expectedly, measures on how to strengthen and intensify bilateral and international cooperation against terrorism in Nigeria and West Africa are priorities on President's wish-list, his Special Adviser on Media and Publicity Femi Adesina said in a statement yesterday.
According to the statement, President Buhari, who will next Monday meet with President Obama at the White House, will hold further discussions with the Chairman of the U.S. Joint Chiefs of Staff, Gen Martin Dempsey and the Deputy Secretary of Defence, Robert Work. They will be discussing military and defence cooperation.
The President is also scheduled to meet Vice President Joe Biden and confer with the US Attorney-General, Loretta Lynch, Secretary of Treasury, Jack Lew, Secretary of Commerce, Penny  Pritzker and  Trade Representative, Michael Froman on America's support for the Federal Government's anti-corruption crusade as well as new ways of boosting Nigeria-United States trade relations.
The President, who will be received by the U.S. Secretary of State at the State Department in Washington DC, will also hold meetings with the  Senate and Congressional Committees on Foreign Relations, as well as the Black Caucus of the  House of Representatives.
Before returning next Thursday, President Buhari will address the U.S. Chamber of Commerce and Corporate Council for Africa and host an interactive session with Nigerians in the American Diaspora.
Mr. Adesina listed Governors of Imo (Rochas Okorocha); Nasarawa (Tanko Al-Makura); Edo (Adams Oshiohmole); Borno (Kashim Shettima) and Oyo (Abiola Ajimobi).
Others are Central Bank of Nigeria (CBN) Governor Godwin Emefiele and permanent secretaries in the ministries of Defence, Foreign Affairs, Industry, Trade and Investment.
The US trip will also afford President Buhari the opportunity of a reunion with members of the American War College Class of 1980 in which he was a distinguished participant.
After his meeting with the President yesterday, Chief Anyaoku, who spoke with reporters and gave an insight into his mission at the State House.
He said:  "We talked international affairs, including particularly, the President's impending visit to the United States."
The former Commonwealth scribe however declined to disclose details of the meeting as he stressed that it would be inappropriate for him to publicly divulge the advice he gave Buhari privately.
ýBut he expressed confident in President Buhari's commitment to the anti-corruption fight.
Anyaoku said: "I had a positive discussion with the President, we discussed international affairs, including in particular his forthcoming visit to the United States on the invitation of President Obama.
"We also touched on some national issues because of the strong link between foreign policy and domestic issues. I put at his disposal the benefits of my long experience on governance matters with Heads of Governments of 54-member countries of the Commonwealth and also other issues related to internal affairs.
"I can tell myself talking to a President who is very determined to effect a real change in the circumstances of our country and very determined too to being to bear on his administration the generally perceived attributes of his character, which I believe many Nigerians would support."
On corruption, he said: "Well, I believe that before he became president, he was known as somebody who has very strong passion for anti-corruption, I believe that he is determined to fight and he would go a long way in doing so. Corruption is a very endemic issue in our society and I'm quite impressed of his determination to do something about it.
"Well, I can tell from the strong impression I got from my discussion with him that he is very determined."
Publisher of Ovation  magazine yesterday Dele Momodu was also at the Presidential Villa.
He said: "I met with Mr. President and our conversation was very candid and I find him extremely jovial. We discussed different issues affecting our country and I gave him my own idea as a publisher, journalist, a columnist and the way forward for Nigeria.
"He laughed a lot about some of the things I said, I will share one of them with you. I said women must be involved in the governance of Nigeria and he looked at me. I said Sir, women cannot marry two husbands but a man can have four wives and 10 concubines, he almost choked ýhe laughed so much.
"I said so when you talk about corruption the needs of women are not as big as that of men and he said that is a very interesting theory."
He said that the issues of insecurity and corruption were also discussed at the closed-door meeting.
"We spoke about security and the efforts he is making, we spoke about anti-corruption crusade and I must say today he reassured me that not only does he know what he is doing, he is determined to make Nigeria work," Momodu said.
He denied a report on the social media which quoted him as saying that the President was too slow.
Momodu said: "You know how social media people can post anything. I actually wrote him a memo and one of the things I told him is that the job of a columnist is that of an adviser who is not paid, in fact journalists all of you standing here do more worký than those paid to advise the president and that it is good to listen.
"And I know he reads voraciously and that was one of reasons he was able to invite me because I wrote what I called a desperate memo to President Buhari.
"Of course people slanted it, some people said maybe we are no longer supporting him and all that.
"If you like someone you must be able to tell him the truth at all times, and what I have realized in so many years of interacting with people in government is that once you get to power, people stops telling you the truth, they tell you only what they think you want to hear.
"And I'm happy he said we should argue with him, tell him the truth if things are going wrong ýand we should not be afraid of telling the truth.
"And for a man who has been maligned for so many years that he doesn't like the press, is a welcome development that he is able to reach out to members of fourth estate."
The Nation
Please follow and like us:
Short URL: http://www.africanexaminer.com/?p=24433