Buhari/Osinbajo Ticket, A Comedy of Errors
Latest News
Tuesday, December 23rd, 2014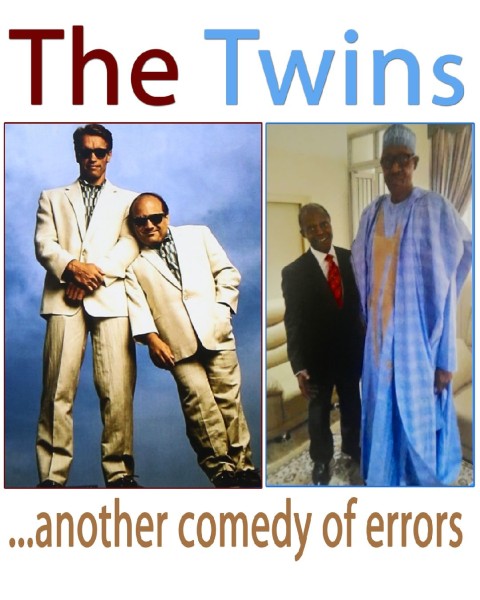 Ayo Balogun, Lagos –Some Nigerians in Diaspora have described the pairing of the APC presidential flag bearer Gen. Mohammadu Buhari with his running mate Prof Yemi Osinbajo as a comedy of error.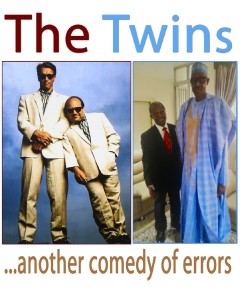 On social media, they likened the ticket to a 1988 comedy film, "The Twins" produced and directed by Ivan Reitman about unlikely twins (played by Arnold Schwarzenegger and Danny Devito, who were both separated at birth.
Julius Benedict (Arnold Schwarzenegger) and Vincent Benedict (Danny Devito) are fraternal twins, the results of a secret experiment carried out at a genetics laboratory to produce a perfect child.
To the surprise of the scientists, the embryo split and twins were born. One twin, Julius, is seemingly "perfect", exhibiting all the traits the scientists were hoping to achieve, while the other, Vincent, is much more "average", to the scientists' dismay.
The film Twins received mostly negative reviews and got a score of 38% from 29 world acclaimed film critics.
On Buhari/Osinbajo ticket commentators mocked the ticket saying it has a lot of philosophical and generational gaps in which one is a Professor of Law and the other is a military dictator.
Here are their commentaries:
"The APC Campaign May Have Finished Itself Off Permanently by this choice".
"They don't seem to have same ideological or philosophical idea, a former attorney general and a military dictator".
"There's a trust there between the two of them that they share the same mission to defeat the PDP".
Our correspondent reports that most commentators also believe Gen. Buhari's is a wrong choice for the opposition party.
Please follow and like us:
Short URL: http://www.africanexaminer.com/?p=20963