Consequences of INEC Shifting Election Dates by Six Weeks
Featured Contributors/Columnists, Latest News, Nigeria 2015 Election
Sunday, February 8th, 2015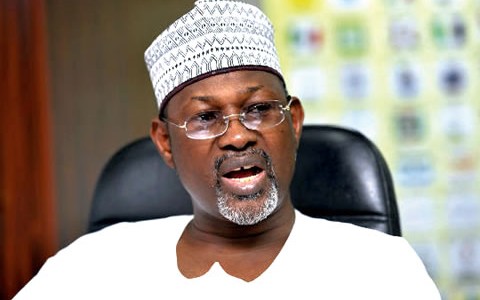 By Prof R. A. Ipinyomi, University of Ilorin, Nigeria – In the late hours of Saturday February 7, 2015 Prof Athahiru Jega, the Chairman of the Nigeria's electoral board INEC, officially announced the shift of election timetable by six weeks. The announcement came after a prolong meeting we understand that had taken place between INEC officials and the relevant stakeholders in the postponed 2015 general election hitherto scheduled to have started February 14, 2015 but now to start March 28, 2015. The shifts came as result of, first insinuations and second a letter we were told had been written from the Military leaders of our dear country who said that they might not be able to guarantee the safety of officials and the electoral materials. Despite the earlier rumours to that effect the news still carries it weights and its consequences on the Nigeria nation, national integrity, the politicians, the electorates, the institutions, the economic implications and the effects of insurgencies in the land. Our constitution indicates that "sovereignty belongs to the ordinary people of Nigeria from who government officials derives its power". Hence representatives of electorates (a major co-stakeholder) ought to have been carried along on a decision meant for their safety and protection.
This is the first official time Nigeria's government, of which the Nigeria military executing a major war against the Islamist insurgents Boko Haram, is publicly showing panic, fears and apprehension. It appears to us that Nigeria is now threading on the uncharted terrains and a bad omen. Where do we go from here? It has never happened before except during IBB continuous shifting of his own self-set goal posts severally. General Gowon also shifted dates of proposed handing over and the outcome was a take over of his government. Obasanjo kept to Muritala's timetable but was a bit foot-dragging of his own in 2007. But OBJ held elections as at when due and was able to hand over as he wished because he gave himself enough chance. Shifting dates connote several things and even if the reasons are genuine they should have been from the people rather than from the military who are finding the kitchen too hot for themselves. The main opposition APC seems ready whereas the PDP through their pronouncements in the media are more comfortable with the shift. Why do we have such? Is government of the day not aware of Nigeria's history, especially that you cannot dine and wine with these military men and women without exposing them to too much temptation? The government of the day must hold itself very accountable to the untold consequences that may arise for failing to abide by the word of INEC on timetable where it had given a tactical support earlier.
That for whatever reason elections cannot be held as scheduled is an indictment on government of the day; and INEC would be blamed for failing to consult widely enough and for taking the insurgents who had been operating since 2009 for granted initially. Our constitution stipulates that elections can be postponed and also who can give the power to postpone. INEC may have its limited power till 30 days before May 29, 2015 and eventually the National Assembly that better and properly represents the people will be involved in any shifting and rearrangement. This is one reason some of us have been praying for shared governments in Nigeria where one party controls the executive and another the legislative arms to arrive at a more objective decision taking for the general public.
Yet we must fight any insurgents whether they are BOKO HARAM, government insurgency, insurgents from opposition or from any quarters. It makes us more comfortable that the Nigeria Armed forces initiated the shift but based on its own promised time frame to switch off any potential threat from Boko Haram or any other sources within six weeks. The Nigeria security forces must unite to ensuring a common success knowing that they need to impress the international communities that they can be counted on their words. We at home already have our many misgivings concerning fighting the Islamic insurgents called Boko Haram. For example, the same military told us that the stolen away girls were in the radars and they also told us about a negotiation which all proved false alarms only.
Therefore postponing elections for only six weeks based on Boko Haram insurgency is a tall order and putting the ball squarely into the court of the Nigeria's armed forces to justify this unfortunate incidence. Nigeria armed forces have suffered setbacks after setbacks since Nigerian independence. First they are not made self-sufficient and to be able to build their own weaponries instead they always import. Yet we learnt that a large part of the monies meant for the importation is always diverted or used to procure only weapons. Secondly each government in Nigeria has always run down the army because the government of the day would always suspect the men and women in the armed forces. Thirdly essential trainings have always been denied as there is gross politics in the army too; cronies get sent for courses over and above professionalism and retirements meted out to perceive less loyal others prematurely. In addition the numbers in the armed forces are grossly below the optimal need of our growing population and these armed forces are not for mere national decorations. Nigeria armed forces must decide on their own to get out of political apron of would be authority and work for national and professional interests for their own safety.
Meanwhile Nigerian government and the Nigerian Armed forces must publicly tender unreserved apologies to the people. Institutions, private organizations and individuals had adjusted their economic and social lives to accommodate elections earlier slated for February 2015. These have been interrupted at very high costs in many cases. INEC owes the electorates beyond its chairman or its public relation officials making pronouncements. INEC, like any other political party, needs to campaign and carry the people along in a broad and humane way. INEC's constituency is the class of electorates and its objective is to use the electorates to pick and choose who belongs to what government through elections. Hence INEC must on its own tender unreserved apologies to the electorates and in the future promise to carry them along. INEC is not an apron of government but an independent umpire on the side of the people. Government, whose regime will not hold elections as at when due, also needs to apologize for failing the nation and the international communities; These are witnesses of happenings in Nigeria.
Yet our appeal to the politicians and their supporters is calmness. We owe ourselves and our nation the duty to build a strong society beyond the calculations of these fast passing away desperate politicians and their cohorts. No political party can claim not to know that if elections are held in war zones such action could be pruned to losses of lives. However what politicians have had to decide was whether elections could have held in other less violent terrains of the federation. We are not very optimistic even now that those six weeks are long enough but we must pray along with INEC. History told us that in advanced democracy incumbent officers always set themselves aside for fresh hands to handle both government affairs and the war in times like this. History also tells us that those who live in glass houses should not be found throwing stones carelessly because such action could backfire on their primary interests. Hence no Nigerians should ever attempt to play God henceforth but surrendering completely to the God we so trust to act in our favour.
Prof. R. A. Ipinyomi, University of Ilorin, Nigeria
ipinyomira@yahoo.co.uk or/and raipinyomi@unilorin.edu.ng
Please follow and like us:
Short URL: http://www.africanexaminer.com/?p=22167