Corruption: Igbo Group Wants Buhari To Re-Visit Siemens, Halliburton Bribery Scandals
Featured, Latest News, Politics
Sunday, August 2nd, 2015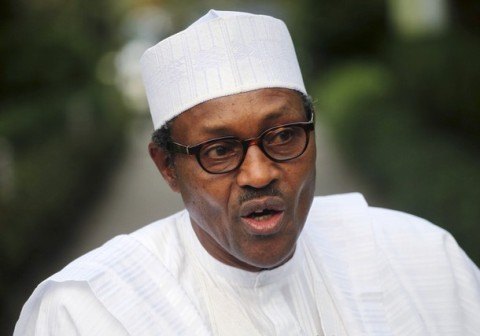 By Ignatius Okpara, Enugu – A foremost Socio cultural organization, Igbo Youth Movement, IYM, has thrown its full weight behind President Muhammadu Buhari's anti-corruption war, just as it urges the administration to revisit the Siemens and Halliburton bribery scandals.
The group, in a statement signed by its founder, Evangelist, Elliot Uko, made available to AFRICAN EXAMINER in Enugu on Saturday, said the on-going probe of past government functionaries should go beyond the immediate past administration.
Uko, who is also the leader, South East Democratic Coalition as well as Deputy Secretary, Igbo Leaders of Thought, he said "the promise of change to the ugly manner things have been done in our country for decades, inspires hope amongst the citizenry".
The statement reads in parts: "Talk about probe, presentation and the eventual return of looted funds back to the coffers of government is a wonderful, exciting and a most welcome idea.
"President Buhari's corrupt-free image goes a long way here to inspire hope and confidence that this exercise will help send the necessary signal to public officials, which the era of mindless looting and siphoning of public funds is over.
"We support the probe, prosecution of looters and return of all stolen common wealth if Nigerians over the years.
"We also ask our country men to support this needful and timely exercise.
"But we have two worries, Firstly, we plead that the exercise be totally free of political vendetta as that would taint the credibility of the whole exercise.
"Secondly, we wonder why the exercise would be restricted only to the immediate past regime. Does that mean that the notorious Siemens and Halliburton bribery scandals have been rested forever?
Are we saying that the glaring corrupt cases of 1999 – 2007 are closed cases?
"Is it morally right to target only the last regime while exonerating the 1999 – 2007 sleaze infested regime? Will the deliberate isolation of the last regime alone for probe not give the impression of a political vendetta? Why is it so compelling to look away and leave out the 1999 – 2007 era?
"We conclude by pleading with our countrymen to support the probe because corruption remains one of the four great problems facing our country others are ethnicity and nepotism, religious bigotry and the mother of all problems unjust political structure.
"It is important we thoughtfully appraise the impact of singling out only one regime for probe and prosecution while giving others a clean bill of health.
"The exercise must not be seen as political and divisive, as the essence and noble goal will be lost.
"If the change we profess is real, then false starts must be avoided" the statement concluded.
Please follow and like us:
Short URL: http://www.africanexaminer.com/?p=24655