DPR Seals 86 Filling Stations In Anambra, Ebonyi, Enugu, Delta Over Sharp Practices
Featured, Latest News, News
Thursday, November 26th, 2015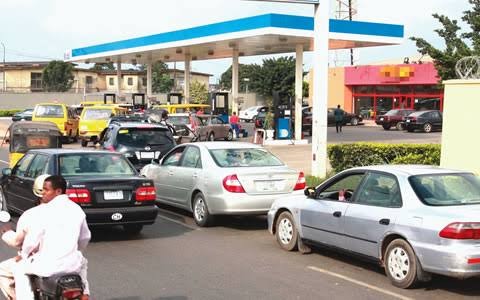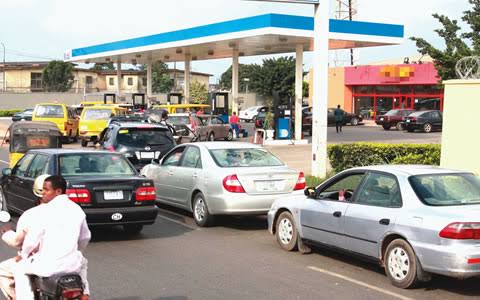 By Ignatius Okpara, Enugu
As part of measures to check the sharp practices of major and independent petroleum marketers in South-East and south-south zones of Nigeria, which has led to acute fuel scarcity in the areas, the Department of Petroleum Resources (DPR), Wednesday, sealed a total of 86 filling stations in Enugu, Ebonyi, Anambra and Delta States.
According to DPR, the affected stations were found violating ethical practices.
However, a breakdown of the affected stations as released by DPR indicated that a total of 45 were sealed in Anambra, 23 in Ebonyi, Enugu 12, and six in Delta.
Briefing newsmen its Emene depot in Enugu, the Operations Controller in charge of Enugu, Anambra and Ebonyi States, Mr. Peter Ijeh, assured motorists and residents that DPR was now battle ready to face the shylock major and independent petroleum marketers, who hoard, adulterate and divert products in the regions.
He condemned the actions of the dealers which he said, had brought avoidable untold hardship to the poor motorists and residents of the states.
"We have struck a synergy with the Nigeria Security and Civil Defense Corps, (NSCDC), Department of State Services, (DSS) and Police to prosecute erring filling station operators, who after we must have sealed their stations, open to the public at night.
"We have beefed up our monitoring and surveillance machinery to ensure that operators play by the rules" the Controller said.
He stated that the scarcity was premised on the increased demand for supply against the backdrop of filling stations that have run out of product.
"Most of the filling stations closed down because they do not have products.
"Most of those selling above approved pump price of N87 have been shut down for short-changing the people."
"Both major and independent marketers buy at N77.66. But the independent marketers will always claim they bought at high price.
"That is why they sell to black marketers, because they do not want to buy from the approved source.
"We have sealed most filling stations in South-East that are selling above N87 per litre.
"We are appealing to the public to quickly call us if they see any filling station selling above N87.
"We are determined to ensure quality control and accurate meter reading all in a bid to ensure value for money paid by motorists and residents" stated the DPR zonal Head.
Please follow and like us:
Short URL: http://www.africanexaminer.com/?p=27935