Drama As Pro-Lawan Senators Take Oath Of Office, Remi Tinubu Refuses Saraki's Handshake
Featured, Latest News, Politics
Wednesday, June 10th, 2015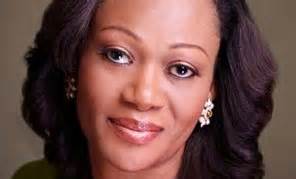 Ayodele Afolabi, Abuja – Twenty eight Senators supporting Senator Ahmed Lawan on Wednesday took their oath conducted by the clerk of the Senate.
The oath which was done in batches was done under the watchful eyes of the Senate President Bukola Saraki.
Saraki directed the affected lawmakers to come forward to take their oath and they obliged.
As early as 8:30 am, the pro-Lawan Senators were already seated in senate hearing room 1 waiting for the arrival of the President of the Senate.
After taking their oath each Senator including Ahmed Lawan took turn to have a handshake hand with the President of the Senate.
However, Senator Oluremi Tinubu declined the handshake extended to her by Saraki as she went back to her seat.
Please follow and like us:
Short URL: http://www.africanexaminer.com/?p=23977