ECOWAS Court Takes Sensitization of its Operations to Southeast, Nigeria
African News, Featured, Latest News, News
Friday, September 19th, 2014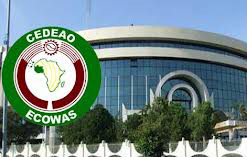 IGNATIUS OKPARA, Enugu
The Economic Community of West Africa States (ECOWAS) Court of Justice, has challenged the people of Southeast zone of Nigeria to avail themselves with the unique and special services renders by the court.
Speaking with newsmen Thursday in Enugu, principal legal officer of the court, Mrs. Fransisca Offo said apart from being an international institution, it renders some special legal services which makes it unique from the conventional courts.
Sighting an instance, Offo noted that any judgement delivered by the court is final, and cannot be appealed against anywhere.
She further said that the court is made up of renowned independent judges, drawn from the fifteen ECOWAS member states, adding that justice and truth had remained its watch word since inception.
Mrs. Offo, a Nigerian, who led other top officials of the legal arm of the ECOWAS to Enugu, for a Radio/ Television sensitization programme hinted that the court has its seat in Abuja, the Nigerian capital.
She said:"the ECOWAS Court of Justice is the judicial organ of the Economic Community of West African States (ECOWAS) and is charged with resolving disputes related to the Community's treaty, protocols and conventions.
The Court has competence to hear individual complaints of alleged human rights violations.
The ECOWAS Court of Justice was created in pursuant to the Revised Treaty of the Economic Community of West African States of 1993.
It was established on May 28,1975, under the Treaty of Lagos for the purpose of promoting economic integration across the region.
ECOWAS comprises fifteen West African countries: Benin, Burkina Faso, Cape Verde, Côte d'Ivoire, Gambia, Ghana, Guinea, Guinea-Bissau, Liberia, Mali, Niger, Nigeria, Senegal, Sierra Leone, and Togo.
According to Offo, "the Court gained jurisdiction to determine case[s] of violation[s] of human rights that occur in any Member State" in 2005 with the implementation of Supplementary Protocol A/SP.1/01/05, which followed the adoption of Protocol A/SP1/12/01 on Democracy and Good Governance, requiring that the Court be given the power to hear, inter alia, cases relating to violations of human rights"
While calling on the Southeast residents to embrace the court, the principal legal officer, said the court allows citizens of member states to file actions against the state and its institutions.
Mrs. Offo, added that they were in Enugu to sensitize the people of Southeast on the operations of the court, which according to her, had been delivering landmark judgement over the years.
"Judgement of ECOWAS court are binding on all member states and their institutions, and also cuts across borders of members states" she stated.
Please follow and like us:
Short URL: http://www.africanexaminer.com/?p=17630