Ecuador Quake: Death Toll Shoots Up To 413
Latest News, News, World News
Tuesday, April 19th, 2016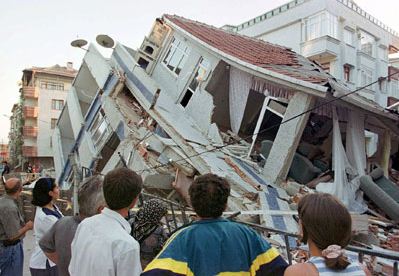 From 350, the death toll of powerful Saturday Ecuador earthquake has risen to 413 people.
According to Government, search for survivors by several rescue workers continues Tuesday.
President Rafael Correa said during a visit to the worst-affected region that the cost of rebuilding is likely to run into billions of dollars, He lamented that the quake which measured 7.8 magnitudes, was the biggest tragedy to hit Ecuador in the past seven decades. About 2,500 have also been confirmed injured.
Late Monday, six people, including two girls – a three years old and nine months old – were among those who were rescued from the rubbles of a hotel near the coastal town of Manta.
In other places, funerals for the victims were held in Portoviejo and Pedernales, the two worst hit in the natural disaster.
"I fear that figure will go up because we keep on removing rubble," a visibly shaking President Correa said in a live television broadcast, "There are signs of life in the rubble, and that is being prioritized."
Painfully, the quake hit Ecuador at a time the oil-producing country is getting over from the slump in global crude prices.
Please follow and like us:
Short URL: http://www.africanexaminer.com/?p=31969