Ekiti PDP Raises Alarm Over N2.5bn University Contracts
Featured, Latest News
Tuesday, August 26th, 2014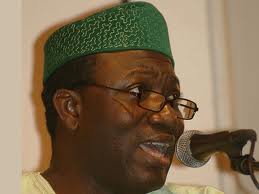 The Ekiti State chapter of the Peoples Democratic Party (PDP) has raised the alarm that the Governing Council of Ekiti State University (EKSU), Ado-Ekiti is siphoning public funds in the institution through frivolous awards of contracts.
In a statement in Ado-Ekiti yesterday by the State Publicity Secretary, Pastor Kola Oluwawole, the party alleged that the latest round of illegal financial transaction by the council would see the award of phoney contracts to the tune of N2.5 billion later this week.
"As the party that will form the incoming administration in the state, the PDP has to draw the attention of the people of the state to official misconduct going on in EKSU.
"The Governing Council of the institution has not met for over six months now and a meeting has been fixed for Thursday where phoney contracts valued at N2.5 billion will be awarded. The contracts were not advertised for tender, they was no bidding process. The contracts never passed through due process as expected, but they want to award them.
"It is disheartening that such actions are being perpetrated in a citadel of learning, a university for that matter. This is coming against the backdrop of the illegal employment of over 1,000 workers in the institution, and all these taking place after the incumbent governor was defeated in the June 21 election.
"The incoming PDP administration is disturbed by the persistent looting of the state's treasury by the outgoing All Progressives Congress-led government," he said.
Oluwawole therefore warned the university's Governing Council to desist from such act, adding that the incoming government would certainly check the financial books of the university and would ensure that reckless spending of the state fund would not go unpunished.
"Again, in their own interest, staff of EKSU and civil servants in the state service should not allow any politician to rubbish their career because such politicians will not be around to beg for them for allowing themselves to be used to defraud the state," he advised
Please follow and like us:
Short URL: http://www.africanexaminer.com/?p=16697