El-Rufai Condemns Fraudulent Practices In NNPC, Wants Total Overhaul
Featured, Latest News
Tuesday, July 14th, 2015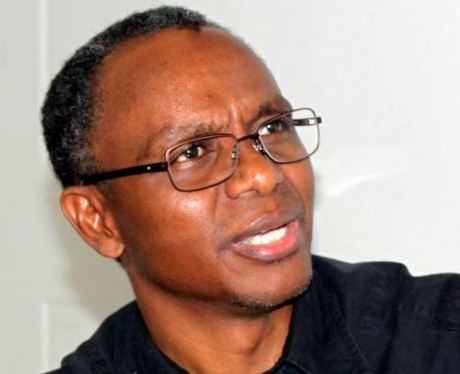 By Niyi Adeyi – Kaduna State Governor, Mallam Nasiru El-Rufai has condemned the misconducts that characterized the country's oil giant, the Nigerian National Petroleum Corporation (NNPC), advocated for its scrap and replacement with more efficient outfit.
El-Rufai condemnation was made Monday at the 2015 Wole Soyinka annual media lecture.
The former FCT Minister stressed that, the corporation has been over the years not accountable and transparent, hence his declaration that the country could no more afford to be further burdened with the organization, which he accused has expended and wasted  "arrogantly, unlawfully and unconstitutionally" an unhealthy proportion of the national oil, only on its activities.
He advised the present administration to replace the corporation, with brand new organizations that would be fit for purpose: "a commercialized and corporatized national oil company and new industry regulators".
While noting if the misconducts being perpetrated in the corporation was not checked, the country would continue to suffer the effects of its mismanagement, El-Rufai recommended that the NNPC should be capitalized as well as be made to independently source for funds to run its operations, just like other national oil companies do source, from the financial markets and paying due taxes and royalties.
The North Western Governor restated "The corruption and nonchalance that have hobbled the NNPC are symptoms that its best days are over. We should give it a deserved funeral so that a new institution, active and nimble, can promptly replace it. NNPC's subsidiaries and associated companies can be reviewed, restructured and privatized or commercialized as appropriate consistent with national interest and objectives."
Please follow and like us:
Short URL: http://www.africanexaminer.com/?p=24404