Enugu Chief Judge Constitutes Investigative Panel On Deputy Governor, Onyebuchi's Unruly Allegations
Latest News, News, Politics
Tuesday, August 5th, 2014
Ignatius Okpara, Enugu
The Enugu state Chief Judge, Justice Innocent Umezulike, has  inaugurated a seven -man  investigative panel to probe the embattled state's Deputy Governor, Mr. Sunday Onyebuchi, who is currently facing impeachment threat by the state's House of Assembly.
Inaugurating the panel today (Tuesday), the Justice Umezulike said he was performing a constitutional obligation, saying "the chairman and members of this panel have been very carefully chosen to ensure that there are no cleavages that could hinder the effective and impartial performance of the functions they are about to perform".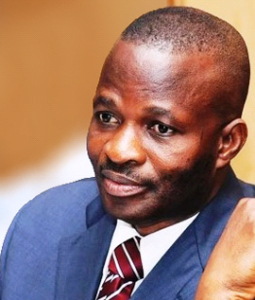 He said "I must inform you very significantly that the glue that holds you together is your uncommon integrity and non-partisanship in political activities. With this coalescence of chemistry and symmetry, I am entitled to hope that you would discharge your functions without fear of favour".
While urging the panel members to remain honest in discharge of the their duties, he said, "I need here to remind you that the constitutional or democratic history of Enugu State would never be completed without a chapter of the functions you are about to perform.
"I therefore urge you to perform this constitutional function in a manner that would elicit commendation rather than condemnation from legal and constitutional historians.
"Your activities within this period would be monitored with a detective eye. And so, you must conduct yourselves like Caesar's wife".
The panel members include Pastor Uluakanwa Oko, Elder Nnamdi Martin Onyenwuru, Barrister Marcel Ebele Eze, Mrs. Praise Mercy Anyim, Aroh Okwuchukwu Perfectus and Dr. Anthony Iguh.
Panel's Chairman, Oraekeyi Uche Franklin in his inaugural remarks assured that their proceedings would be guided by the rules of the State's legislative house.
He affirmed that the panel was not out to witch-hunt anybody, because, its members fully appreciated the nature of task before them, which he stated was akin to that of an umpire.
According to him, "The powers and functions of this panel are as provided in Section 188 (7) (a) and (b) of the 1999 constitution as amended.
"In carrying out this assignment, we promise to ensure equity, fairness, justice and neutrality in order to justify the confidence reposed in us".
Franklin further stated "for the benefit of the people that will appear before us, this panel is not a court of law; it is a fact finding panel of enquiry and as such, we shall not allow technicalities to be a clog in the wheel of our proceedings.
"Our proceedings shall be guided by the rules made by the House of Assembly of Enugu State pursuant to section 188 (7) of the 1999 constitution as amended.
"We shall also use this medium to urge the members of the press to be responsible and professional in the discharge of your duties as they relate to informing the public about the proceedings of this panel".
"Our duty is to conduct an investigation on the charges handed over to us and make a report of our findings known to the House of Assembly of Enugu State", he added.
African Examiner learnt the the panel formally resumes sitting tomorrow – Wednesday, August 6.
It would be  recalled that African Examiner reported over a week ago  that the Eugene Odoh – led State House of Assembly served impeachment notice on the Deputy Governor, accusing him of rearing poultry in his official residence in the Enugu Government House, as well as being unruly to the Governor, Sullivan Chime.
Specifically, the legislators accused Onyebuchi of declining to represent his boss, Governor Chime during the flag-off ceremony of the second Niger Bridge project, an allegation that has been faulted by a video evidence by a Lagos based private Television – AIT, where Onyebuchi was viewed seated beside his Anambra's State counterpart at the function.
Meanwhile, the embattled DG has replied the lawmakers after being served the sack notice through substituted means. He had since denied all the allegations leveled against .
Please follow and like us:
Short URL: http://www.africanexaminer.com/?p=15700