Ex-Ivorian President, Laurent Gbagbo; Militant Leader, Deny Murder, Other Charges At ICC
African News, Featured, Latest News
Thursday, January 28th, 2016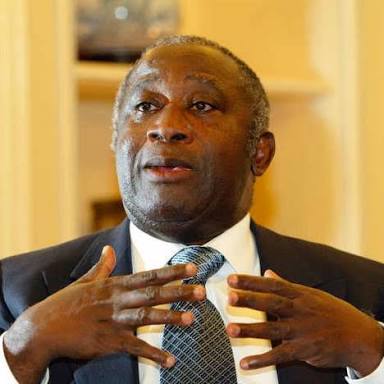 Former Ivory Coast President, Laurent Gbagbo ex-Militia leader, Charles Ble Goude have pleaded not guilty to accusation of murder, rape, attempted murder and persecution, preferred against them, at the International Criminal Court (ICC), Hague.
Gbagbo whose trial began Thursday, is facing trial over violence that erupted before and after Ivory Coast 2010 Presidential election, as he lost and refused to step down for to the incumbent President Alassane Ouattara.
No fewer than 3000 lives were lost in the violence before he and his wife, Simone, were arrested in April 2011 in a hotel room, by forces loyal to President Ouattara, backed by troops from former colonial power – France and was later the same year extradited to the Hague.
Gbagbo's trial will be the highest-profile trial yet for the ICC, which has only convicted two Congolese warlords since its establishment in 2002.
While reading the charges against him, the prosecutors cited cases including the alleged rape of 38 women at a pro-Ouattara rally and alleged killing of 10 people by shelling at a market.
The prosecutors also said they will parade 138 witnesses. The Chief prosecutor Fatou Bensouda held when Mr Gbagbo "understood that the Presidency was going to escape him, he began a campaign of violence orchestrated against those considered opponents".
In his ruling, the Presiding Judge Cuno Tarfusser said neither Ivory Coast nor its people were on trial, and that he would not allow the court to be used as a "political instrument".
The court was besieged Thursday by Gbagbo's supporters, who engaged in some scuffles with the police.
Please follow and like us:
Short URL: http://www.africanexaminer.com/?p=29798