FirstBank Introduces Debit Card Overdraft Service
Business, Featured, Latest News
Thursday, May 12th, 2016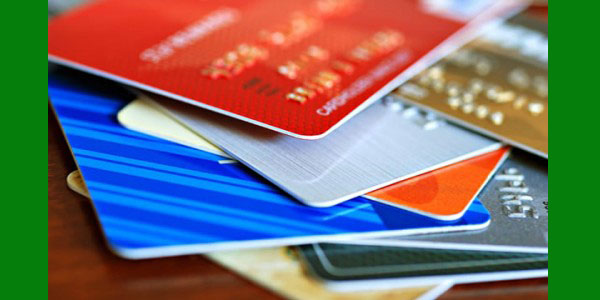 BALTIMORE, MD (AFRICAN EXAMINER) – It is Sunday, the 15th day of the month and Tunji needs some quick cash to pay his mechanic, who just fixed his car after it developed a shaft problem in the morning.
He walks to the closest ATM with the mechanic trudging behind, inserts his card and beholds the screen message…Insufficient Funds. Oh No! It must be his PIN, so he tries for a second time, carefully inputting his PIN, again…Insufficient Funds. A disconcerted Tunji walks away from the ATM with glazy eyes. Slowly, he remembers there have been so many bills already paid that month and the next payday is still days away.
To save the day for Tunji and in line with its characteristics of providing solutions, First Bank of Nigeria Limited, the most valuable bank brand in Nigeria, is introducing another FIRST to the Nigerian financial market – the Debit Card Overdraft Service – to avail customers of instant cash to meet urgent transaction needs. With this service, card users can now enjoy a higher level of banking convenience as they are enabled to complete card transactions seamlessly.  The overdraft service can be accessed on POS, Web & ATMs worldwide with Naira and Dollar denominated debit cards. This is another avenue through which the Bank is supporting the lifestyle of its customers.
According to the Group Head, E-Business at FirstBank, Mr. Chuma Ezirim, card usage is fast becoming a lifestyle for the average customer in Nigeria and in order to improve the customer's banking experience, FirstBank has continuously offered innovative and differentiated products to their customers. "The Debit Card Overdraft Service will assist in providing our customers the highest level of service when they consummate card transactions", he further stated.
This service reinforces the Bank's leadership in the provision of a full range of world class debit card services and it is targeted at Salary Account Holders as well as SME/Individual account holders. Repayment options are flexible and the overdraft service would be valid for the three-year life span of the debit card. Customers signed up to this service would no longer need to worry about having insufficient funds when they initiate transactions with their debit cards.
About FirstBank:
First Bank of Nigeria Limited, a subsidiary of FBN Holdings Plc, is Nigeria's leading financial services institution by total assets and gross earnings and one of the largest corporate and retail banking financial institutions in sub-Saharan Africa (excluding South Africa). Since its establishment in 1894, the Bank has consistently built relationships with customers focusing on fundamentals of good corporate governance, strong liquidity, risk management and strong capitalization.
FirstBank operates an extensive distribution network with over 750 business locations (623 branches, 61 quick service points and 69 cash centers/agencies), over 2,600 ATM's and over 10 million customer accounts.  The Bank provides a comprehensive range of financial services and has international presence through its subsidiaries, FBN Bank (UK) Limited in London and Paris, FBNBank DR Congo, FBNBank Ghana, FBNBank Gambia, FBNBank Guinea, FBNBank Sierra-Leone and FBNBank Senegal as well as its Representative Offices in Johannesburg, Beijing and Abu Dhabi.
FirstBank is the recipient of many awards. The Bank has been named "The Best Bank Brand in Nigeria" five times in a row – 2011, 2012, 2013, 2014 and 2015 – by the globally renowned "The Banker Magazine" of the Financial Times Group. FirstBank's brand purpose is to always put its stakeholders, customers and partners at the heart of its business, even as it is poised to standardize customer experience and excellence in financial solutions across Sub Saharan Africa, in consonance with its brand vision "To be the partner of first choice in building your future". The brand promise is to always deliver the ultimate "gold standard" of value and excellence. This commitment is anchored on the FirstBank's inherent values of passion, partnership and people, to position its customers first in every respect.
For three consecutive years, 2012, 2013 and 2014, FirstBank was named the "Best Retail Bank in Nigeria" by the Asian Banker International Excellence in Retail Financial Services Awards. Other recent awards include the "Best Bank in Nigeria" in the Euromoney Awards for Excellence, "Best Bank in West Africa" and "Most Innovative Bank in Africa" in the African Banker Awards, "Best Bank in Nigeria" in the EMEA Finance African Banking Awards for the fourth time, "Best Foreign Exchange Services in Africa" in the EMEA Finance Treasury Services Awards, "Best Banking Group in Nigeria" by World Finance Banking Awards, and "Best Financial Reporting Company" by Africa Investor.
Signed
Folake Ani-Mumuney
Group Head, Marketing & Corporate Communications
www.firstbanknigeria.com
Please follow and like us:
Short URL: http://www.africanexaminer.com/?p=32619