Governor Ngilari Embezzles N2 Billion CBN Agric Loans, Adamawa Assembly Alleges
Latest News, News, News From The State
Wednesday, May 20th, 2015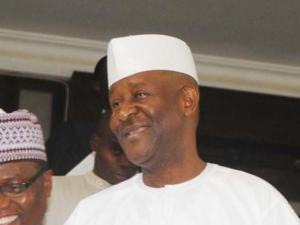 Agabus Pwanagba, Jos – The Adamawa State House of Assembly has asked the Governor Ngilari to refund the N2billion Agricultural loan collected from the Central Bank on behalf of farmers of the State.
The legislators gave the directive Tuesday, at plenary session after going through the report of its adhoc committee Chaired by Hon. Aminu Iya Abbas (Uba Gaya constituency).
The committee had investigated a petition by farmers who lamented that the CBN loan did not get to them as promised by the state government.
Adamawa Assembly also disclosed that it would invite the Economic and Financial Crimes Commission to ensure that the said money is returned to the state government coffers should the executive arm of government fails to heed its call.
It noted that although the sum of N2billion was collected for Commercial Agricultural Credit Scheme (CACS) from the Central Bank into the account of Adamawa State government on 2nd March, 2015, the money was never disbursed to farmers.
The report noted that "There are 28 registered Farmers' Cooperative Societies/Unions in the state and they requested for the sum of N1,243,919,000 out of the N2billion.
"None of the registered Farmers' Cooperative Societies/Unions was given any amount out of the N2billion, and no sum was utilised for other areas of agricultural development in the state as stipulated by CACS."
The House also summoned the accountant general of Adamawa State to appear before it today to explain allegations of diversion of pension funds.
Please follow and like us:
Short URL: http://www.africanexaminer.com/?p=23620