Health Experts, Women Rights Groups Task Buhari On High Maternal, Infant Mortality
Latest News, News
Friday, May 15th, 2015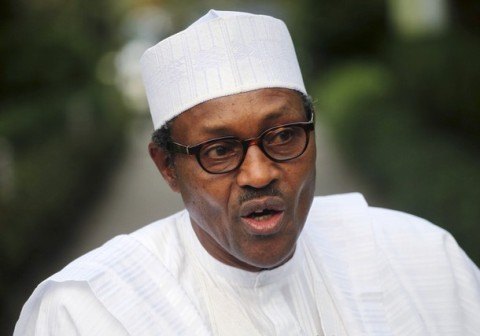 By Eric Ojo, Abuja – As the flurry of agenda-setting for the incoming administration of Nigeria's President-elect, General Mohammadu Buhari gathers momentum, health experts and women rights activists in the country have insisted that the new government must prioritize and frontally tackle the high rate of maternal and infant mortality rate in Nigeria.
Nigeria currently accounts for about 13 percent of the global maternal death rates with an estimated 36,000 women dying in pregnancy or at child birth annually. Nigeria is also Africa's highest contributor to maternal mortality and second only to India at the global level.
With its estimated 350 maternal deaths per 100,000 live births, according to the recent Nigeria's Demographic Health Survey (NDHS) report, the country is still 40 per cent short of 2015 Millennium Development Goal (MDG) target of 250 maternal deaths per 1000 live births.
Similarly, the current infant mortality figure of 61 deaths per 1000 live births recorded, is equally below the 2015 target of 30.3 deaths 1000 live births. Worse still, Nigeria also suffers the burden of micro-nutrient deficiencies resulting in high rate of anaemia amongst women and children.
Consequently, 40 percent of women of reproductive age in Nigeria have anaemia with 24.3 percent having low iron stores while 12.7 per cent of them are iron deficient.
These figures, according the President of Nutrition Society of Nigeria (NSN), Prof. Ngozi Nnam, indicate majority of adolescent girls and woman did not meet the iron requirements of 20 milligrams per day as recommended by the Food and Agricultural Organization (FAO) and World Health Organisation (WHO).
In addition, there are also concerns over whether the President-elect will abide by his campaign promise to empower Nigerian women through commitment and support for affirmative action, addressing gender-based violence and ensuring the security and safety of women generally.
In other words, General Buhari should ensure that his promise to give women the opportunity the opportunity to participate and play more prominent roles in moving the nation forward, should be fulfilled without fail because he will be held accountable for it at the end of the day.
Lending her voice to the call on the President-elect to fulfill his pledge, the Executive Director of Women Advocate, Research and Documentation Centre (WARDC), Mrs. Abiola Afolabi urged him to put in place strategies that will reduce maternal and infant mortality, address the deplorable health system and promote the general wellbeing of the poor masses through improved access to medical facilities.
"We hope he will start off a 'BuhariCARE', a health insurance package that is a semblance of the 'Obamacare' for the poor masses of this country, who are dying daily and support affirmative action for women. We also hope that he would strengthen mechanism that will fight corruption because corruption kills, makes women poor and reduces human dignity", she said
Mrs. Afolabi added that the incoming government should support and promote gender sensitive laws at the National Assembly, ensure that Violence against Persons Prohibition Bill and Gender and Equal Opportunities Bill are passed to demonstrate his commitment to women, adding that the President-elect should put in place resources for the implementation of the National Health Law.
Corroborating this assertion, a representative of Development Communication (DeveComs) Network, Ayodele Adesanmi also appealed to the incoming administration to ensure full implementation of the National Health Act, adding that the government should also fulfill the Abuja declaration of 15 per cent increased funding for health.
"There should be creation and implementation of policies that will remove barriers to compulsory blood donation, reduce high cost of health services, improve contant power and make drugs available", he further noted.
Speaking in a similar vein, President of Women, Peace and Security (WPS) and Coordinator women groups in Borno, Haliya Hauwa Ahmed, Women, Peace and Security (WPS) equally called on the incoming administration of General Buhari to bring more women into his government or at least, retain the 36 per cent affirmative action for women already implemented by the outgoing administration.
In order to achieve equity and equal participation, Ahmed counseled that more women should be carried along in various governments particularly the Federal Government adding that by doing so, women would occupy their rightful place in the society.
"We also make passionate appeal to the incoming Federal Government to speed up the fight against Boko Haram insurgencts in order not to lose the momentum introduced by the current administration to rid the country of terrorism, she added.
Although, several efforts made by the Federal Government toward reducing maternal and infants deaths in Nigeria over the years, may have made some progress, yet a lot more measures need to taken in order to achieve better results in the health sector.
Aside from increased budgetary provision for the sector, government at both federal and state levels, had over the years partnered with development partners and donor agencies in tackling the problem of high maternal and infant mortality in the country.
For instant, last year, a tripartite agreement of $15 million dollars (about N2.46 billion) grant with the Norwegian Government was signed for the reduction of maternal and neonatal deaths in Kaduna, Kano and Katsina states.
The objective of the agreement which was signed by the Federal Ministry of Health, the Norwegian Agency for Development Cooperation and Clinton Access Initiative, was to support the ongoing maternal and child health programmes of government.
Some medical experts attribute the failure of government's interventions aimed at reducing maternal mortality in Nigeria to lapses in locating and concentrating such programmes in areas where an insignificant population of women benefits from them.
The government, according to Dr. Sola Aluko, an obstetrician based in Ibadan, the Oyo State capital, in most cases, concentrates its efforts at tackling maternal mortality in urban centres, forgetting that the life of the rural woman is as important as the life of the urban woman.
"Many of the rural areas are abandoned without any form of healthcare facility. The distance between the residences of many of these women and the nearest health centre is enough a disincentive to seek modern health assistance. That is why many rural women don't go for antenatal; they depend on traditional birth attendants or at the worst resort to self help", he stressed.
It is estimated that about while 83.8 per cent of pregnant women in urban centres receive antenatal care from skilled providers, only 46.4 per cent of women in rural areas seek antenatal care from skilled health services providers.
In her submission to the debate on this trend, Programme Officer, Safe Motherhood Network, Mrs. Josephine Adams, explains that many pregnant women tend to ignore the services of orthodox health centres because they feel it is cheaper to patronize the traditional ones in their vicinity. She however pointed out that more women would be saved from the jaws of untimely death during childbirth if health centres would be sited closer to them.
"There is no pregnant woman who wants to die while giving birth. We have, however, found out that many of these women are pushed to resort to seeking help from quacks or those who would endanger their lives because of finance.
"Although some states now have free medical care for pregnant women, the number is just a tip of the iceberg; it is time that all states made healthcare free for all pregnant women if we would see a decline in the number of pregnant women who die while giving birth", she further stated.
Also in his recommendation, Program Director, Development Communications Network, Mr. Akin Jimoh, urged the government to fully support family planning and encourage women to embrace it, noting that teenage pregnancy was on the increase in the country and that quite a number of teenagers who got pregnant died in the process of procuring abortion from quack doctors or using drugs without proper information.
"These are some of the cases that lead to the high rate of maternal mortality in the country. We will do our country a world of good and save many of these vulnerable young girls from untimely death by embracing family planning. If we are going to improve our performance with respect to reducing maternal mortality, we have to support family planning and make the family planning commodities readily available and men should also support their partners in making the right decision about family planning," he said.
Concurring with Jimoh, Dr Louis Adasah, a gynaecologist, said most of the women who are victims of maternal mortality are those who do not want the babies. "It is for this reason that we advocate family planning. Give every woman a chance to choose to have a baby or not. Until we take seriously the issue of family planning, it will be difficult to reduce maternal mortality let alone reducing it by three quarters", he admonished.
In order to achieve the desired change in the plight of women in Nigeria, Mrs Afolabi urged the incoming administration to prioritise women, adolescent and girl child issues, support efficient national and state gender machinery that can address endemic poverty and violence that women face as a result of inequality in the society and historical neglect.
"The government should find the root causes that have led to the wide gaps between the male and the female and be committed to chart a course of finding a solution to it" the WARDC Executive Director, further stated.
Please follow and like us:
Short URL: http://www.africanexaminer.com/?p=23548