How My Campaign Train Was Bombed, Attacked In Okrika –Peterside
Latest News, News, Nigeria 2015 Election
Tuesday, February 17th, 2015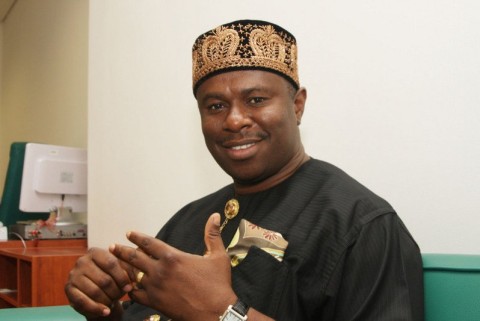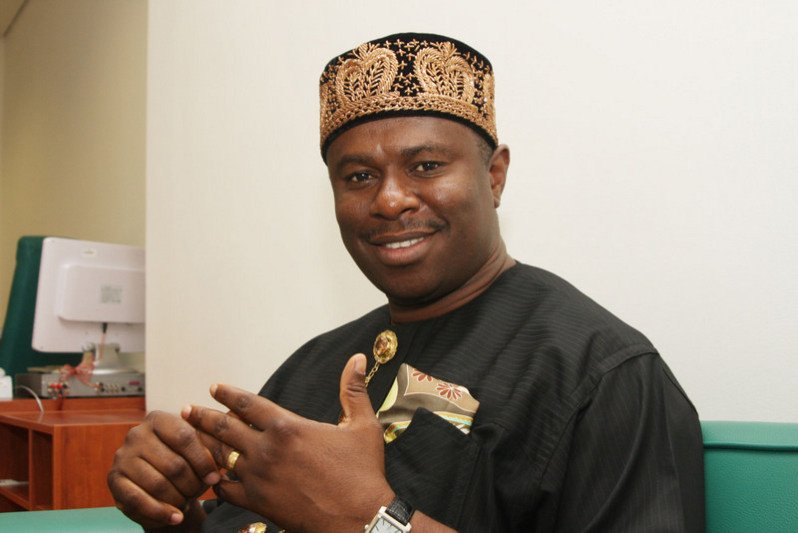 Today is one of my saddest days as a politician. The day had started on a pleasant note when as part of my campaign rally in Okrika I visited the Okrika Grammer School, my alma mater where I met with the principal and interacted with the students. From there I proceeded to pay a courtesy call on the Amanyanabo of Ogoloma.
While I was at the palace of the Amanyanabo, reports reached me and my team that three explosives had been detonated at the venue of the rally, national school field, Okrika.
Two of the explosives ripped off parts of the roof of the school building. The APC members and leadership at the venue immediately called in the security personnel and the anti bomb squad who combed the area. It is important to note that several other explosives were found by the team but all normalcy was restored.
We proceeded from the Amanyanabo to see the Bishop of Okrika Diocese, Anglican Communion Rt. Rev. T Abere who prayed with the team at about 1:30 pm.
From the Bishop's court. we headed to the venue and the rally began in earnest with prayers and praise and worship. A few persons gave solidarity speeches and while one of our leaders in Okrika LGA, Mr D.D Alabere was speaking, we started hearing sporadic gunshots from the back of national school and from the Okrika cemetery.
Several eyewitnesses saw a member of the Rivers State House of Assembly Evans Bipi who doubles as a personal assistant to the wife of the President, Mrs Patience Jonathan accompanied by men in police uniform and several other non uniformed armed men numbering in excess of 50 around the venue. He was seen personally directing the shooting.
Mrs. Jonathan is a native of Okrika and had just spent the weekend In okrika where she said she had gone to rest.
The shooting lasted for about an hour and several persons are injured including Charles Eruka a Channels television reporter who was stabbed and three police officers who were shot and are lying in critical condition at this time.
One policeman is yet to be accounted for. Some other APC supporters are still missing as at the time of this press statement while equipment at the Venue have been set ablaze and cars destroyed. We understand that there are still threats to burn houses of APC supporters in Okrika.
The APC Rivers State salutes the resilience of the people of Okrika who refuse to be cowed in the face of such intimidation and attack. We also commend the officers and men of the Rivers State police command for their efforts despite the fact they were outnumbered.
We remain resolute in our quest to rid Rivers State of brigandage and criminality and reassures our supporters that this change train cannot be stopped. God is on our side.
Dr Dakuku Adol Peterside, APC Governorship Aspirant
Please follow and like us:
Short URL: http://www.africanexaminer.com/?p=22269