I Love Good Actors Like Jide Kosoko, Says Taiwo Ibikunle     
Entertainment, Latest News
Wednesday, October 15th, 2014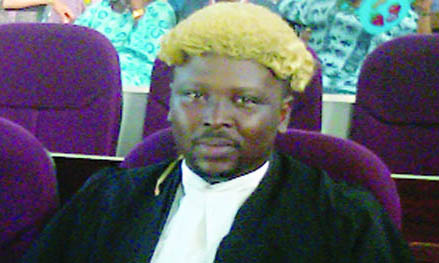 Taiwo ibikunle is a renowned Yoruba home video actor who had appeared in many Nollywood movies such As Omo Ghetto By Funke Akindele. He Made it to the stardom through Eji Owuro produced by Bimbo Oshin many years ago.
Ibikunle has since never relented; stood firm, strong and remained one of the forces to reckon with in the movie industry. He is currently the Chairman, National Association of Nigerian Theatre Arts Practitioners (NANTAP) Oyo state chapter.
The Osun born actor with degrees (MA and BA) in Theatre Arts from the University of Ibadan (UI) first movie is titled Akinkanju.
In an exclusive interview with AFRICAN EXAMINER's Reporter Adeseye Adebiyi, Ibikunle bears his mind on number of issues.
Read the excerpt.
AE: How do you get movie roles?
Ans: I sometimes go for auditions and in the other ones, I get movie roles via phone calls from producers and directors.
AE: Who are your role models?
I recognize a professional artist If I see one. I love good actors like Jide Kosoko, Rasaq Olayiwola (Ojopagogo), Akin Lewis. I love them because they are all good at what they do.
AE: How do you perceive your profession?
Acting is fun; it's what I was born to do; sometimes it gets hectic and tedious most especially when you are on a movie set and the your director yells or upsets you for constant mistakes. In a nutshell, acting is my hobby.
AE: What is your relationship with female fans?
That part of stardom is the most sensitive. Women naturally are very powerful, they possess the ability to destroy and rebuild. I maintained cordial relationship with them, I also get advances from them but I must confess no string attached.
AE: What do you do when you are not on set?
I anchor a programme on MYTV titled EYILADUN and another On African Magic Yoruba titled OYATO alongside Adefunke Olowu. It is strictly to promote Yoruba culture in all ramifications.
AE: Which is your most challenging role?  
All the roles that I have ever played are always challenging. Rome wasn't built in a day, nothing comes easy, but for whatever problem, there is always a solution designated to it.
Please follow and like us:
Short URL: http://www.africanexaminer.com/?p=18726