Jonathan Is Frustrating Lagos Seaport Project, Declines Release Of $170m –Fashola
Featured, Latest News, News From The State
Thursday, March 5th, 2015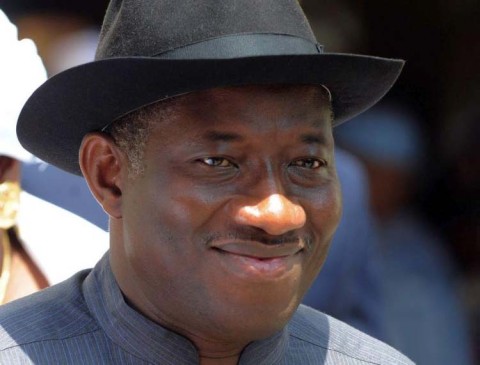 By Niyi Adeyi – Lagos – President Goodluck Jonathan has again been accused of politicizing and frustrating the actualization of the new Lagos Seaport project.
The State Governor, Mr. Babatunde Raji Fashola (SAN) made the accusation Thursday during the APC Governorship rally, at Ibeju Lekki Local Government area of the State.
Governor Fashola who clarified that the Seaport project was not among his electoral promises, but an appreciation to the residents of the Council for voting him into power.
The Governor who indicated that he and other State governmental officials have traveled to Singapore for the project; said the design was ready, while both the State Government and private investors who have indicated interest have made available their capital, but Mr. President up till the moment, has refused to direct release of $170 Million – the Federal Government share.
Governor Fashola who also accused Federal Government of inconsistence on the current fuel scarcity in the country, said the State Government has collaborated with Dangote Group, to build private refinery in the Council area, with the capacity to refine 400,000 barrel of crude oil per day.
When actualized, the Governor assured the refinery was expected to engage a total of 8000 general workforce and 2000 engineers.
Governor Fashola who was very critical of President Jonathan's inefficiency, condemned decision of Mr. President, for relocating to Lagos and allegedly sharing money, saying the situation depicted how fearful and desperate the President was, as the day of election drew near.
He faulted President Jonathan's attempt to shift blame over failure to stem insecurity challenges in the North Eastern part of the country. He argued it was wrong for Mr. President to complain about lack of riffles in the Military armory, adding that a good leader did not complain about challenges, but find solutions to them.
Governor Fashola further his accusation on President Jonathan's inconsistence, saying the PDP's opposition to use of card readers contradicted his (President) claim of taking Nigeria to the moon, as well as electoral one of the electoral promises of the State's PDP Governorship candidate, Mr. Jimi Agbaje who is promising to provide hot spot internet facilities in the State secondary schools.
Governor Fashola enjoined the party supporters to vote massively for all its candidates and urged them not to be scared of security presence while the elections lasted on March 28 and April 11.
APC Governorship candidate, Mr. Akinwunmi Ambode promised to consolidate Governor Fashola, transformation drive as well as actualize the Lekki Free Trade Zone and other capital projects which are still underway in the corridor.
Please follow and like us:
Short URL: http://www.africanexaminer.com/?p=22548