Just in: Bomb Blast Hits Bauchi Central Market
Featured, Latest News, News
Monday, December 22nd, 2014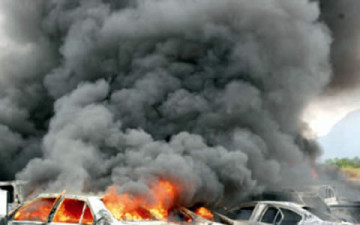 Audu Limun, Bauchi – Bomb blast exploded in the busy Bauchi Central Market in the evening at the time when both traders and customer were about to retire home after a hectic day.
Many of the buyers, especially women who came to shop for Christmas celebration were caught off in the web of the bomb blast.
The blast is coming after nine hours after the Gombe-Duke motor park bombing killed 19 persons and left many injured.
However, causality figure for the central could not be ascertained as at the time of filling this report.
Please follow and like us:
Short URL: http://www.africanexaminer.com/?p=20943