Katsina Guber: Keyamo Asks APC To Disqualify Masari Over Certificate Forgery
Articles/Opinion, Latest News
Thursday, December 18th, 2014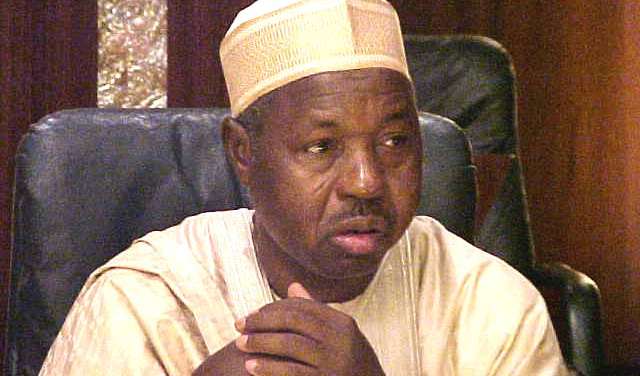 Lagos lawyer, Festus Keyamo has written to the National Chairman of the All Progressives Congress (APC) asking the party to disqualify former Speaker of the House of Representatives, Hon Aminu Bello Masari over alleged presentation of forged certificate to the Independent National Electoral Commission (INEC).
Keyamo said he is writing on behalf of his clients, who are members of the APC in Katsina State- Hon. Ibrahim Yadullah, Alh. Kabir Mamman, Alh. Aminu Hashirmu, Falalu Sale and Alh. Ya'u Sule.
"On behalf our clients, we write this petition concerning your supposed gubernatorial candidate for Katsina State, Rt. Hon Aminu Bello Masari. We wish to kindly draw your attention to certain facts which are likely to disqualify him from contesting for the said position or if he does contest at all and is victorious, may be a ground to remove him as Governor if the pre-election matter concerning the issue is not determined on time.
"In 2011, the subject of this petition, Alhaji Aminu Bello Masari contested for the office of Governor of Katsina State under the defunct Congress for Progressive Change (CPC). In filling Form CF-001 (Personal Particulars of Candidate), he alleged that he has a Post-Graduate Diploma. As evidence of this, he attached a Certificate in "Postgraduate Diploma in Water Quality Control and Management" from Middlesex Polytechnic, United Kingdom.
"A simple inquiry that was made in the said Polytechnic elicited a response that no such course was offered by the School in the said year. We encourage you to do your own inquiry from the said Institution and draw your own conclusion," he said.
He said section 182(1)(J) of the 1999 Constitution (as amended) states as follows:
"182 (1)     No person shall be qualified for election to the office of Governor of a State if
(j) He has presented a forged certificate to the Independent National Electoral Commission."
"We need not emphasize the need for your Party that prides itself on the mantra of "Change" to depart from the tradition of other parties that have fielded questionable characters in the past. We are, therefore, calling on you to urgently substitute the said Aminu Bello Masari or conduct fresh primaries to fill the position.
The danger of sticking with Aminu Bello Masari as your candidate for Katsina State despite the above facts is all too obvious because we are prepared to proceed to court if you fail to act decisively. We need not say more," he stated.
Please follow and like us:
Short URL: http://www.africanexaminer.com/?p=20806