Lagos Muslims Divided Over Ambode's Governorship Ambition
Featured, Latest News, News, News From The State
Tuesday, October 28th, 2014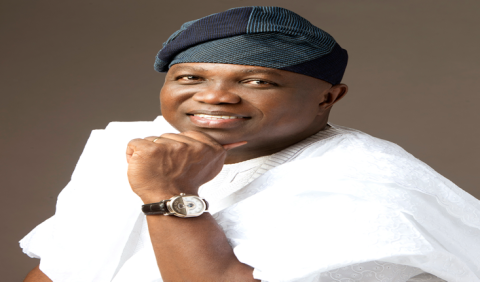 Muslims in Lagos State are divided over support for the governorship ambition of the former Accountant General of Lagos, Akinwunmi Ambode as another Muslim groups have denounced purported claims by some Muslim clerics that all Muslims in the state have endorsed Ambode's ambition.
Last week, over 4,000 Muslims openly endorsed the governorship ambition of Ambode at the event held at the Lagos Television Ground, vowing to mobilise the votes of two million Muslims for Ambode next year.
Former Special Adviser to Governor Babatunde Fashola on Political and Legislative Power Bureau, Alhaji Abdullateef Abdulhakeem is championing the campaign for Muslims to support Ambode's ambition as he is eying becoming the governorship's aspirant's running mate in next year's election as Ambode appears to be the 'anointed one.'
The group, Muslims Support Group, with several Muslim bodies affiliated to it is piloted by Dr. Tajudeen Yusuf, who assured that the group would mobilise two million Muslim votes for Ambode.
However, another Muslim group, with several Muslim bodies affiliated to it denounced that Muslims in Lagos have endorsed Ambode's ambition, describing Abdulhakeem as a fifth columnist and a mole among Lagos Muslims whose sole ambition was to become deputy governor.
At a news conference in Lagos, the group, Joint Muslim Forum, JMF, said there was no way Muslims in the state would support the candidacy of Ambode, which they said was based on religious sentiment.
JMF denounce the call for emergence of Christian governor in the state in line with religious affiliation, saying that the overwhelming majority of Lagosians have rejected this divisible and parochial call, noting that it was undemocratic and disgraceful desperation for power which raised questions about the motive behind such call.
According to the spokesperson of the group, Adewale Shonaike "We at the JMF reiterate our rejection of such campaign and call on Lagosians to reject any candidate that emerges on account of subterranean or disguised religious sponsorship. We enjoin Lagosians once again not to allow mediocrity and religious sentiment to becloud their sense of reasoning in the choice of the candidate they will elect to govern the state," Shonaike said.
He said despite the rejection of such idea, the proponents of a Christian governor did not desist as they appeared bent on religious crisis and disharmony in the state, saying that they had carried their campaign to the major political parties and have 'anointed' candidates for the parties.
"It is very sad and unfortunate that some of our Muslim brothers and sisters have fallen prey to these antics and have started to position themselves to take advantage of this retrogressive idea.
Please follow and like us:
Short URL: http://www.africanexaminer.com/?p=19202