Lagos Shuts 317 Pharmacies, 28 Hospitals
Featured, Latest News
Wednesday, April 30th, 2014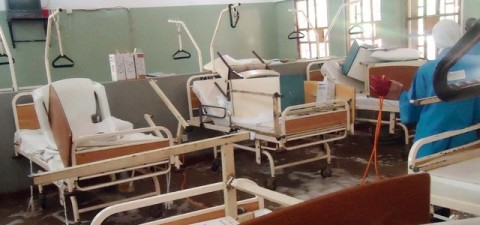 By Kayode Adelowokan
The Lagos State Government has shut 28 hospitals and 317 pharmacies across the state for contravention of government regulations in the last one year.
The Commissioner for Health, Dr. Jide Idris, disclosed this in Alausa while addressing journalists that the affected facilities were closed for a number of contraventions including dealing in substandard drugs, operating without government approval and poor standard of facilities.
Idris said some of the affected pharmacies and private health centres were also sanctioned because they ran their centres with quacks rather than qualified personnel.
The Commissioner explained that 114 other hospitals had been served notice of closure by the state Health Facility Monitoring and Accreditation Agency (HAFAMAA) for not meeting set standards.
He stressed that the state government through its task force and monitoring team was intensifying monitoring of health facilities in the state in order to uncover some more facilities that might still be operating illegally.
He maintained that the government was irrevocably committed to the health and well-being of residents and would continue to take steps to safeguard public health.
He also added that during the year under review, 305 new pharmacies and patent medicine shops were registered by the state government.
"A total number of 45 new patent medicine shops were registered while approval for 84 premises is being awaited. There are already a total of 2547 pharmacy outlets in existence", Idris noted.
The commissioner said the government had in the last one year taken several steps to improve the healthcare delivery system in the state.
One of the steps, Idris said, was the delivery of facilities such as the Burns and Trauma Centre in Gbagada, Maternal and Child Care Centres(MCCs) in Alimosho and Amuwo-Odofin and the School of Nursing, also in Alimosho.
He said three 24-hours Primary Health Centres (PHCs) in Badagry, Ikorodu and Ikeja were also delivered within the period to strengthen healthcare.
Idris said 3,200,458 children were covered in the state's polio immunization programme within the period while 1,998,972 were immunized against measles.
The commissioner said several on-going health projects like the reconstruction of Ikeja Hospital Gynecological Centre (Ayinke House), and MCCs in Lekki, Badagry would soon be delivered to further boost healthcare in the state.
Please follow and like us:
Short URL: http://www.africanexaminer.com/?p=10600