Lagos To Sanction Health Facilities With Rickety Ambulances
Featured, Latest News, News
Sunday, June 29th, 2014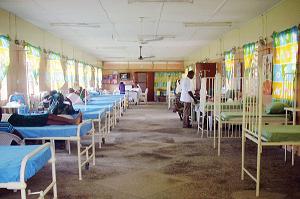 The Lagos State Government says it will soon sanction hospitals and healthcare centres that use all sorts of vehicles as ambulance.
The state also said it is working on policy that would ensure that all ambulances used by the private medical facilities are registered and accredited so as to maintain standard required of them.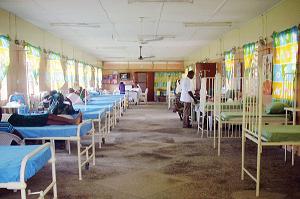 Special Adviser to the Governor on Public Health, Dr Yewande Adeshina, while speaking at the 5th Stakeholders meeting of the State Health Facility Monitoring and Accreditation Agency (HEFAMAA) in Lagos, Nigeria lamented that many hospitals operate with rickety ambulance.
"Some of our so called ambulances are mere what you called transportation vehicles. You will not be allowed to put a logo of ambulance on a vehicle that doesn't have oxygen, stretcher and you must have a health personal especially when you are transporting a patient. More criteria will be spelt out and sensitisation will be carried out.
"However, there will be grace period before will start to sanction operators. We need to teach new habit. We are not out to witch-hunt but we are starting a new organisational system that will go a long way to improve health service delivery," she said.
Adeshina, who appealed to the residents to alert the government agency on the operation of substandard health facilities in their area, disclosed that government is working on a system where ambulances of private health facilities would collaborate with the state-owned ambulances in other to rescue emergency victims or patients.
"When you see something that you don't like in any facilities or if you see anyone that is a quack, let us know. If you even have slightest remotest feeling that the person does not have the require qualification and competence, don't hesitate to let us know. We want to be able to consolidate private ambulance system such that when there is an emergency in our area, we can look at our dashboard and for the private facilities in that area that can help us to evacuate the patient to the nearest General Hospital or wherever they need to go.
"We need to consolidate the ambulance system in Lagos. We need to be reminded that there over 3000 private facilities in Lagos State and with all our power, the state has 330 facilities. There is disproportionate representation of health provision. It is only imperative that we embrace, private sectors and collaborate so that they enhance what the government is doing to provide health care for the people," she stated.
Adeshina said that government was looking at the possibility of incorporating the ambulances belonging to the private health facilities in a scheme that would enable them assist in rescuing accident victims and patient during emergency situation, adding that 3,000 private medical facilities would during emergency situation.
Please follow and like us:
Short URL: http://www.africanexaminer.com/?p=13682