Lai Mohammed Debunks Report On Buhari's Ministerial List
Featured, Latest News, News, Politics
Thursday, July 2nd, 2015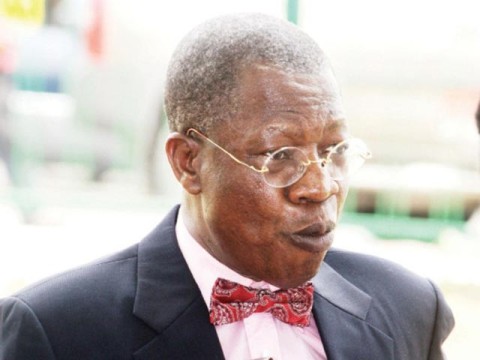 The National Publicity Secretary of the ruling All progressives Congress (APC), Alhaji Lai Mohammed has denied media reports quoting him to have said President Muhammadu Buhari's Ministerial list will soon be made public.
In a statement he issued late Thursday, Mohammed said his "attention has been drawn to a report in a section of the media on Thursday quoting me as saying that President Muhammadu Buhari will release his ministerial list" 'in a few days'.
He asserted that the report was a distortion of what he told journalists Thursday at Oro, Kwara State, during the 9th Lai Mohammed Ramadan Lecture.
"What I said was that the delay in the release of the ministerial list was caused by the unprecedented transition of power from the ruling party to the opposition and the fact that the handover note was not given to the Transition Committee set up by the incoming government until four days to the presidential inauguration.
"I then thanked Nigerians for their patience and said the President will release the ministerial list 'soon'. There is clearly a difference between 'in a few days' and 'soon'.
APC Publicist held the headline, which has since been corrected by the paper that reported the story, nowhere in the body of the story in question was a direct quote attributed to me as saying the President would release the Ministerial list 'in a few days'.
Please follow and like us:
Short URL: http://www.africanexaminer.com/?p=24284