Liberia Sacks Government Officials Over Insensitivity To Ebola Disaster
African News, Latest News
Sunday, September 14th, 2014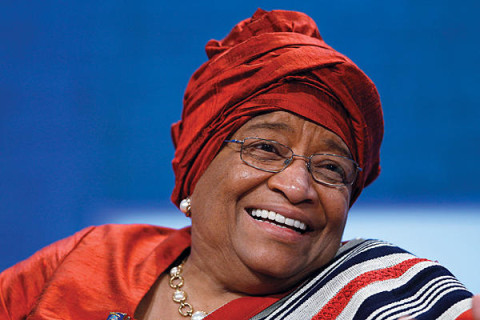 For leaving the country without an excuse, 10 Liberian government officials have been shown the way out by President Ellen Johnson Sirleaf.
President Sirleaf said in a statement Saturday, that the action of the officials at the time the country was facing the crisis of deadly Ebola Virus Disease (EVD) was an indication that they were insensitive to the raging "national tragedy and disregard for authority".
The sacked officials have earlier been given a week ultimatum over a month ago when ordinarily they ought to have returned to the country.
The affected government functionaries included Commissioners, six Assistant Ministers and two Deputy Ministers in the  country's Justice Ministry.
The sack hint, which was contained in a press release Saturday, indicated it was with immediate effect. It added that another eight junior officials have been given warning to return to Liberia, while being threatened of not collecting their pay until they comply with the government directive.
One of the affected junior officials the statement revealed was the eldest daughter – Christine Tolbert-Norman, of the late former President William Tolbert who was killed in a 1980 coup.
In the meantime, the country which is the most hit in the world by the deadly Ebola has appealed to the United States (US) President Barrack Obama, for urgent support to fight the virus.
The appeal was contained in letter dated September 9, 2014 and signed by President Sirleaf. She specifically requested US to build and operate at least one Ebola treatment centre in the Monrovia, the Liberian capital.
The World Health Organization (WHO) has said over 2000 people have died of Ebola in Africa since its outbreak in March this year. Liberia has recorded almost half of the casualty. The world health body has also warned many might still die in the country due to the Ebola widespread.
Please follow and like us:
Short URL: http://www.africanexaminer.com/?p=17419