Maria Sharapova Failed Drugs Test at Australian Open
Latest News, Sports
Monday, March 7th, 2016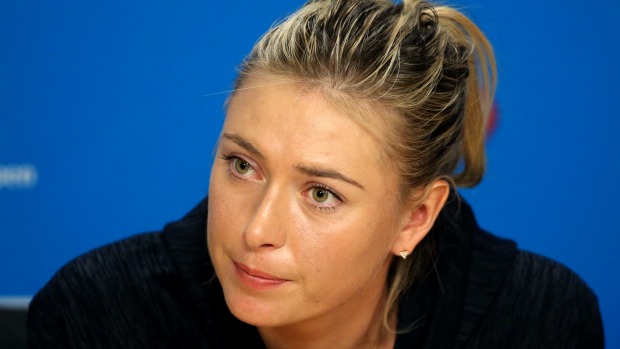 Former world number one Maria Sharapova has revealed she failed a drugs test at the Australian Open.
The Russian, 28, tested positive for meldonium, a substance she has been taking since 2006 for health issues.
Sharapova, a five-time Grand Slam champion, is provisionally suspended from 12 March pending further action.
"I did fail the test and take full responsibility for it," said Sharapova, who won the Wimbledon title as a 17-year-old in 2004.
"For the past 10 years I have been given a medicine called mildronate by my family doctor and a few days ago after I received a letter from the ITF [International Tennis Federation] I found out it also has another name of meldonium, which I did not know."
Sharapova's lawyer, John Haggerty, told Sports Illustrated he was attempting to speak to the ITF because "we think there is a laundry list of extremely mitigating circumstances that once taken into consideration would result in dramatically reducing any sanction that they might want to impose on Maria".
Sharapova, who lives in Florida, provided the anti-doping sample in question on 26 January, the day she lost to Serena Williams in the Australian Open quarter-finals.
The World Anti-Doping Agency (Wada) analysed the sample and returned a positive for meldonium, leading to the Russian being charged on 2 March.
"It is very important for you to understand that for 10 years this medicine was not on Wada's banned list and I had been legally taking that medicine for the past 10 years," said Sharapova.
"But on 1 January the rules had changed and meldonium became a prohibited substance, which I had not known."
She added: "I received an email on 22 December from Wada about the changes happening to the banned list and you can see prohibited items – and I didn't click on that link."
Sharapova has been the highest-earning female athlete in the world in each of the past 11 years, according to the Forbes list. Her career earnings from tennis alone amount to almost £26m.
She first reached world number one in August 2005 and is currently seventh in the rankings – but she has played just four tournaments since Wimbledon last July as she struggled with an arm injury.
Sharapova, who turns 29 in April, hopes to be able to return to tennis in the future.
"I made a huge mistake," she said. "I have let my fans down, and let the sport down that I have been playing since the age of four that I love so deeply.
"I know that with this I face consequences and I don't want to end my career this way. I really hope to be given another chance to play this game."
BBC
Please follow and like us:
Short URL: http://www.africanexaminer.com/?p=30768