Minister Assures Buhari's Administration'll Lift up Public Media
Latest News, News
Wednesday, March 2nd, 2016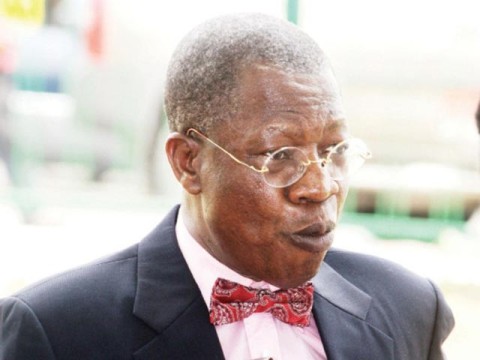 Minister of Information and Culture, Alhaji Lai Mohammed, has assured that the present administration will do whatever it takes to ensure that government-owned media compete more favourably with the private counterpart.
While receiving the laurels won by the Federal Radio Corporation of Nigeria (FRCN) at the Nigerian Media Merit Award 2015, Alhaji Mohammed contended that the situation whereby the private media is preferred to the public is unacceptable.
"We believe that in terms of human resources, talent and equipment, even in terms of exposure, there is no reason why the publicly-funded media should not do better than any media houses in Nigeria and I am happy that you have blazed the trail by coming out to win these awards," the Minister said.
Alhaji Mohammed said despite the fact that the competition was also open to the private media, FRCN still won these four awards, describing that as an eloquent testimony that the public media could do much better.
"We are determined to improve the quality, both in terms of engineering and content of the publicly-owned media houses in a manner that they will be able to perform much better than any media houses anywhere in Africa," he said.
While advising FRCN to consider the award as a tonic that would spur it to greater achievements, the Minister urged the organization to continue to invest in the development of compelling contents that would improve the quality of life of its audience and expand its reach.
"I think you should seize the opportunity and especially since you are a Federal Government – owned organization, you can work very harmoniously with the Meteorological Agency and you should be able to have a programme on weather, and again another area that I think you should improve your content is on climate change…which is another topical issue that will interest Nigerians.
"All I am saying is that you need to go beyond your routine programmes and open new frontiers," he advised.
The Minister stated other areas would enrich the content of the FRCN are dedicated programmes on the youths, women, children and family affairs.
In his remarks, the Acting Director General of FRCN, Mr. Michael Oluwole, said the station had made history by winning four out of the five awards in contention at the prestigious Nigeria Media Merit.
FRCN won the Station of the Year, Best Presenter of the Year, Best Producer of the Year and Best Reporter of the Year awards.
Please follow and like us:
Short URL: http://www.africanexaminer.com/?p=30633