Mohammed Insists 'No More Business As Usual' As Plans For Reorientation Campaign Begin
Featured, Latest News, News
Tuesday, November 24th, 2015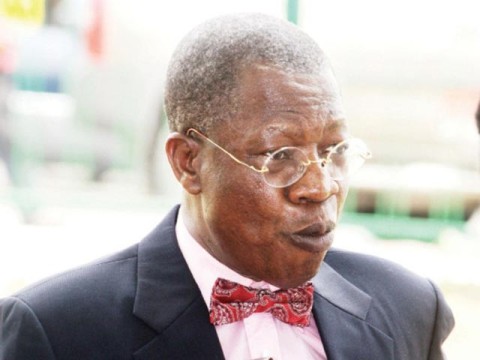 The Minister of Information and Culture, Alhaji Lai Mohammed, has stressed the need for Nigerians to positively change their attitudes so as to achieve a paradigm shift in the way they do things and in line with the change mantra of the present administration.
The Minister made the call Tuesday, in FCT Abuja, at the opening session of a meeting on the impending launch of a nationwide reorientation campaign by the Ministry in Abuja on Tuesday.
"The impending campaign must take on the indiscipline, the lack of respect for time, loss of our time-tested values and generally lead to attitudinal change in such a way that there will be a paradigm shift in the way we do things. This is also in line with my vision as Minister of Information and Culture"Make no mistake about it, we need to change the way we do things in Nigeria. It is important to let our people know that we cannot continue to do things the same way and expect a different result," the Minister stressed.
Alhaji Mohammed reiterated his earlier statement that the National Orientation Agency (NOA) would be in the forefront of the campaign, as the exercise is in line with its mandate – to positively change attitudes, values and behaviours of the citizens.
He said those invited to the technical session have been painstakingly selected "because I believe they have the necessary expertise to help drive the campaign", adding, however, that everyone in the Ministry of Information and Culture as well as its parastatals is key to the campaign.
"This is because as the lead Ministry, we must first buy into the campaign and own it before we can propagate it," said the Minister
Please follow and like us:
Short URL: http://www.africanexaminer.com/?p=27826