Emmanuel Eboue Faces Sunderland Sack After FIFA's Ban
Latest News, Sports
Thursday, March 31st, 2016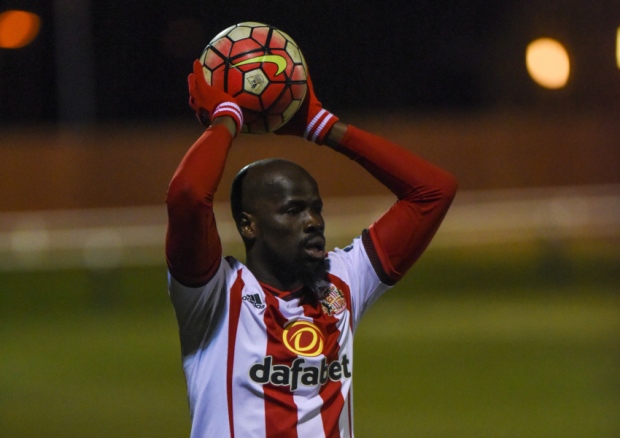 More troubles are imminent for the Ivorian defenders, Emmanuel Eboue, as Sunderland are set to end his contract, hours after being banned by the FIFA for 12 months.
Eboue who joined the Black Cats until the end of the season on March 9, earned FIFA's ban after failing to pay money owed to a former agent.
The matter got worsen as Sunderland declared Eboue failed to inform the club about the development, which relates to a dispute from July 2013.
Embattled Eboue has consequently been ordered by the world football governing body to pay agent Sebastien Boisseau an undisclosed amount he was entitled to, under the terms of an agreement between the pair.
He has two weeks to appeal against the FIFA decision.
Earlier, he has been fined the sum of 30,000 Swiss francs (£21,000) in September 2014 and given four months to settle the matter.
Full right defender spent eight seasons at the Gunners after arriving from Belgian side Beveren in 2004, before moving to Turkey, where he won three Super Lig titles and five domestic trophies with Galatasaray. He began training with Sunderland in February, 2016.
Please follow and like us:
Short URL: http://www.africanexaminer.com/?p=31415