Motion on Population Control Divides Reps
Featured, Latest News, News
Tuesday, November 24th, 2015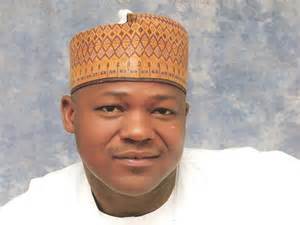 Ayodele Afolabi, Abuja
BALTIMORE, MD (AFRICAN EXAMINER) – A seemingly innocent motion asking the members of the House of Representatives to direct government agency saddle with control of population to find ways of decreasing the country's population growth, on Tuesday divided the members into religious lines.
The motion elicited such diverse and emotional reactions that the Speaker tactically had to rule on the motion without putting the question.
Mover of the motion,  Babatunde Kolawole had prayed the Federal Government to curb population explosion by urgently coming up with a workable population reduction policy.
The motion also directed the National Orientation Agency NOA to educate Nigerians on the benefits of family planning.
Immediately the motion was raised, Dr. Sani Abudu came up with a point of order, calling the motion a still- birth that has no place in the legislature.
Speaker Yakubu Dogara had to intervene to allow the secondment of the motion and for debate commence on it, warning that anyone opposed to it should come up with his points during debate.
Abdullahi Salade (Sokoto) in his contribution asked that the motion be thrown out as it represents noting but sheer waste of legislative time.
He introduced Religion into the debate when he said that as a secular state, no religion should surreptitiously or otherwise impose its doctrine on the other, implying that christians with their wide acceptance of family planning should not lord it over the muslim fold.
Other contributors made their contributions with religious bias. Some were angered by such views, arguing that the motion's intent is to control population for effective national planning, and not anti-muslim.
In his ruling on the motion, Dogara described population control as development policy and referred the motion to the House Committees on Justice. Population as well as Rules and Business.
Please follow and like us:
Short URL: http://www.africanexaminer.com/?p=27855