N852 Million UBEC Fund: Ekiti Assembly Summons Fayemi Over Alleged Diversion
Latest News, News From The State
Wednesday, March 9th, 2016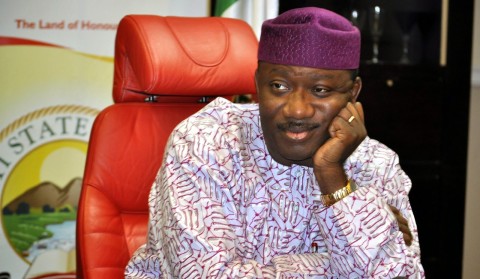 Ayodele Afolabi, Abuja
Ekiti State House of Assembly on Wednesday summoned the former Governor, Dr Kayode Fayemi to appear before it and explain how he allegedly diverted the N852, 000,000 Universal Basic Education Commission, (UBEC) fund.
This followed the unanimous adoption of a motion moved by the Leader of Government Business, Mr Tunji Akinyele urging the former governor to come before the Assembly to account for the alleged diverted money.
Moving the motion, Akinyele said it was in pursuant to Sections128 (1)(2) and 129(c) of the Constitution of the Federal Republic of Nigeria,1999 as amended, adding that the section empowers the Assembly to summon any individual for explanation.
The members therefore resolved to give Fayemi up till March, 22 for the former governor and current Minister for Solid Mineral to appear before it.
Members who contributed to the debate included Mr. Segun Akinwumi, Deputy Speaker, Mr. Gboyega Aribisogan and Mr. Ekundayo Akinleye, all lamented that UBEC had barred Ekiti from accessing any fund from the commission for now.
They added that the sanction by the agency could be detrimental to the development of the education sector in the state.
The assembly noted that the diversion of the fund contravened Sections 11(2) of UBEC Act, calling on Fayemi to appear before it and make clarification.
Fielding questions from reporters shortly after the plenary Akinyele said," I am sure that Dr Kayode Fayemi as a law abiding citizen will appear before the assembly to explain how his government expended the fund."
The assembly which also condemned the prolong detention of its arrested members by officials of Department for State Security (DSS), called for their immediate release or be charged to court with immediate effect.
Another resolution reached on the alleged invasion of the assembly by men of the DSS was the call on the National Assembly to prevail on the Federal Government to remove the siege on the State House of Assembly.
Please follow and like us:
Short URL: http://www.africanexaminer.com/?p=30820