NASS Siege: Tambuwal Asks Court To Jail IGP Abba For Contempt
Featured, Latest News
Friday, November 28th, 2014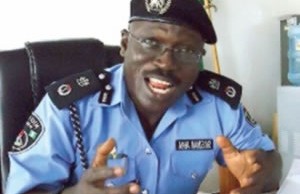 Ayodele Afolabi, Abuja
The Speaker of the House of Representatives, Aminu Tambuwal, has asked a Federal High Court in Abuja to jail the Inspector General of Police, Mr Sulaiman Abba for disobeying an order issued by the court.
Justice Ahmed Ramat Muhammed of the same court had recently issued an interim order that status quo ante be maintained pending the determination of a suit brought before him.
Therefore, Tambuwal, through his counsel, Latif Fagbemi SAN is asking that Mr Abba should be charged for contempt for preventing the plaintiff from gaining access to the premises of the National Assembly.
He said this was despite an earlier order by the court asking that all parties must maintain status quo pending the determination of the substantive suit seeking interpretation of Tambuwal's status as the Speaker of the House of Representatives.
Tambuwal also told the court that the IG has constituted himself to be the complainant, the judge and the executioner in a matter where a restraining order has already been issued by the judge.
He said this was evident when Mr Abba refused to recognise the plaintiff as the Speaker of the House when he appeared before a House committee last Monday.
Ruling on the exparte application, Justice Ahmed Ramat Muhammed, ordered Tambuwal's counsel to serve the motion on notice to Mr Abba's lawyers.
The substantive suit filed by Tambuwal adjourned to December 1 for a ruling on whether some interested parties like the Chairman of Tambuwal Local Government and a member representing Tambuwal West constituency in Sokoto State House of Assembly can be joined in the suit.
Please follow and like us:
Short URL: http://www.africanexaminer.com/?p=20017