Nationwide Blackout Imminent as Power Generation Drops
Featured, Latest News
Thursday, May 14th, 2015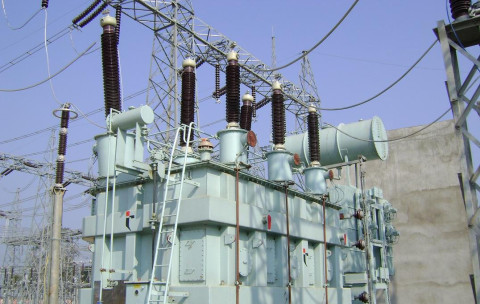 *FG Arrests 200 Pipeline Vandals Also
Unless something drastic happens, Nigeria may experience blackout from next week as Power Generation Drops by 1,800mw…
This followed the disclosure made by the Permanent Secretary , Federal Ministry of Power , Ambassador Godknows Igali that within the last five weeks, power generation has dropped from 4,500mw to 2700 mw .
Igali who made the disclosure to journalists at the National Assembly after briefing the Senate Committee on Power, Steel Development and Metallurgy, said Gas and crude Oil pipeline vandals were responsible for the drastic drop in power generation.
He said the high rate of vandalization carried out by vandals on both Oil and Gas pipelines across the country within the last five weeks, have made the country to loose 1, 800 mw of power generation which was 4,500mw as at 4th of last month and but now dropped to 2,700 mw.
The current power outages being experienced by electricity consumers across the country according to him, were caused by the vandals who he said carry out their nefarious acts on daily basis.
He added that as a way of preventing them from throwing the entire country into blackout, security agencies have swung into action against the vandals with 200 of them already in the nets of the agencies for prosecution
He said: "We have been able to explain to electricity consumers that the current power outrage is as a result of high rate of pipeline vandalization.
They vandalize both the crude pipelines and gas pipelines on daily basis."But the more sinister ones which is with a lot of pain is when people deliberately blow up pipes written clearly Gas Pipeline. They blow them up almost every day, they blow them up and that denies the power plants some gas,unfortunately our country depends on a lot of gas.
"We have hydro pipelines Chiroro, Jebba and Kanji which are the major ones, but this dry season when the hydro does not do well. Security agencies have arrested 200 people vandalizing gas pipelines in the last two months and they are interrogating them and working with communities to solve this problems and put it behind us.
"From about 4500 mega watts on 4th of April this year, we came down to 2700 mw and that is a big lost of amount of power generation is available. This is what we briefed the Senate Committee on power but the committee seems to be more interested in transmission.
"Transmission because everybody is interested in power transmission and distribution. We briefed them on this and we are working with the contractors and the Minister has reminded them that a new government is coming in few days coming and it would not be proper to for him to renew the contract when here is a new government in place because the contract will end in July and we have told them to work on an interim arrangement pending when the new government comes and take an informed position on that
Please follow and like us:
Short URL: http://www.africanexaminer.com/?p=23528