New Guidelines: CBN Directs International Money Transfers in Local Currency
Banking & Finance, Latest News, News
Thursday, June 19th, 2014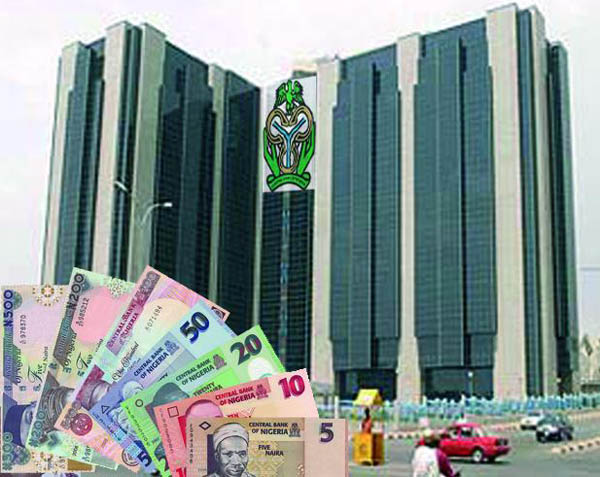 In its drive to ensure due compliance to the new guidelines regulating international money transfers, the Central Bank of Nigeria (CBN) has directed all international money transfers to be carried out in naira.
The directive was contained a in 19-page document posted on the central bank website on Wednesday.
The apex bank urged money transfer services companies, agents, banks, and all those engaged in the provision of international money transfer services to comply with the new guidelines.
CBN directed that hence forth, all inbound international money transfers must be paid to beneficiaries in naira only and through a bank account or mobile money wallet.
Similarly, CBN mandated that all outbound international money transfers must, henceforth, be done in naira and pegged maximum money transfer at $2,000 per transaction.
The guidelines read in part, "Allowable limit of the outbound money transfer shall be $2,000 or its equivalent per transaction, subject to periodic review by the CBN. All inbound money transfers to Nigeria shall only be disbursed to beneficiaries through bank accounts or mobile money wallets
"Where the beneficiary does not have a bank account or mobile money wallet, payments shall only be made upon the provision of a satisfactory reference from a current account holder in a bank, confirming that the beneficiary is the bona fide owner of the funds."
The guidelines hinted informed that the currency to be given to a money transfer agent for an outbound transfer shall be the naira while all outward payment transaction shall be executed in a convertible currency agreed between the parties.
It added, "Where a currency conversion service is offered before initiation of a payment transaction or at the point of payment, the money transfer services operator must disclose all charges, as well as the exchange rate to be used for converting the payment transaction."
Please follow and like us:
Short URL: http://www.africanexaminer.com/?p=12965