Opeyemi Bamidele Formally Dumps LP, Returns To APC
Latest News, News, Politics
Tuesday, May 19th, 2015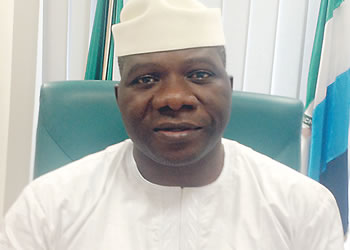 By Akin Soneyin – Former Lagos State Commissioner for Information and a serving member of the Federal House of Representatives, Hon. Opeyemi Bamidele has formally dumped the Labour Party (LP) and returned home – to join the incoming ruling All Progressives Congress (APC).
Addressing a  press conference in Iyin Ekiti, his country home Tuesday, Bamidele who announced that he and his supporters made the return journey, explained they took the step to salvage the APC from the brink of collapse in the State, especially during the woeful loss it suffered in the Saturday, June 21, 2014 State's Governorship poll, won by the incumbent Ayodele Fayose.
The Chairman House Committee on Legislative Budget and Research, eulogized the President-Elect, General Muhammadu Buhari (rted), the APC National Leader and former Lagos State Governor, Asiwaju Bola Tinubu, former APC acting Chairman, Chief Bisi Akande and the pioneer head, Chief John Odigie-Oyegun, for their confidence in him and to have accepted him back to the fold, in spite of his cross carpeting to LP.
It would be recall Bamidele in build up to the last Ekiti State Governorship poll, dumped the APC and joined the LP to actualize his political ambition, but in the end, failed as he emerged the second runners up.
His return to the APC had since been announced by Asiwaju Tinubu this year, during one of the party's Presidential rallies in Osun State, another South Western Nigeria.
Please follow and like us:
Short URL: http://www.africanexaminer.com/?p=23609