OPINION: PDP And Abia Tribunal Case Withdrawal's Request To Alex Otti
Articles/Opinion, Latest News
Saturday, July 18th, 2015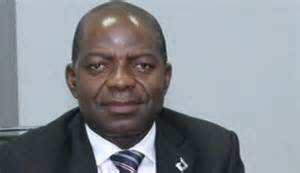 By Nnanna Ijomah – It has been a common practice in Political circles for politicians to float an idea, a concept or proposal through a third party and if the proposal fails to generate public support or acceptance, deny they had anything to do with it. So it is, with the recent brouhaha in Abia State regarding the issue of a request or requests to Dr Alex Otti and APGA to withdraw their case before the election tribunal now sitting in Umuahia. Not too long ago, Abia's temporary Governor through his media aide issued a statement denying that such a request ever took place. If I may paraphrase part of his statement, it reads "I never contemplated sending emissaries to Dr Alex Otti especially since the tribunal started sitting'. Any discerning mind who takes the time to read between the lines will discover that the key words in that statement are "since the tribunal started sitting". What Dr Ikpeazu was essentially saying is this 'Yes, I did send emissaries to Dr Otti in the past but have not done so again since the tribunal started sitting". This is all a game of semantics. The man is lying, though technically he may be saying the truth. The issue here is not whether such a request was made because I believe emissaries were sent. Rather the issue is when did the begging and pleading take place , before or after the tribunal started sitting. The PDP always knew that Dr Otti will be going to the tribunal and most definitely sent emissaries and offered financial incentives for him not to. It is possible also that having realized the futility of their case, some stake holders in PDP made and have continued to make series of efforts to persuade Alex Otti to withdraw his case possibly with the tacit support and encouragement of the Governor.
Having failed in this effort they have as expected resorted to spreading lies about Dr Otti, to the effect that he is willing to withdraw the case for an undisclosed sum of money. The motive here is to generate discord , disunity and resentment amongst thousands of his supporters, some of whom have kept a regular vigil at the tribunal venue. It is in response to this lie that Dr Otti himself recently issued a statement assuring his teeming supporters that he will never mortgage his mandate and that he will see the case to its logical conclusion, no matter the cost. That Dr Ikpeazu and his band of kleptomaniacs are willing to propagate such lies is testimony to the kind of individual he is as well as the party he represents. Everything about his victory, his temporary governorship, his road contracts and his salary cut is a lie. This master of mendacity is an irredeemable thief who is headed for twilight disgrace
Let us examine some of his lies since he assumed office. First he lied about the state being in good financial health, but has so far refused to tell us how much money he found in the state's coffers when he was sworn in. Something most other state Governors have done. Next he promised to pay civil servants before the 24th of June. That date is past gone and civil servants still have not been paid. He has awarded series of contracts for the construction of roads in Aba, without revealing to us how he came about selecting the contractor or the real cost of the project, except that for all we know the contracts were re-awarded to the same company that failed to complete the job under ex Governor T.A Orji , but this time at twice the cost . As if the above lies are not enough he has proceeded to announce a half salary cut without revealing to us how much money he allocates to himself as security vote, which I am told runs in hundreds of millions. A few days ago he announced the receipt of a $200 million loan from ADB when we know full well the process and series of approvals he has to receive from the Federal Government and the Central bank before any such loans can be actualized. My question is, who does he think he is fooling?
I have always made it a rule in life never to question one's motives. Their wisdom yes, but not their motives. Some have opined that Dr Okpeazu is working hard and awarding all this nocturnal contracts as a means of generating some money for himself before the tribunal throws him out. If his motive is to make as much money as he can within the shortest possible time available to him , he must then be a good apprentice under his sponsor, T A Orji. For all the money he has stolen so far and may still steal, I take consolation in the words of scripture, Proverbs 13:11, which reads 'Wealth gotten by vanity shall be diminished, but he who gathereth by labor shall endure'.
Abia people desperately need new leadership. The kind Dr Otti can provide ,for right now they have a Governor who has absolutely no idea what he plans to do. This is a man who has no set plans, ideas or vision. If he did, how can anyone explain the dredging of Aba waterside and general road reconstruction during the rainy season. Not to mention the fact that the construction is being handled by a dubious construction company with ill repute . A company that lacks the skills and expertise for a job of such magnitude. Abraham Lincoln once said and I quote, 'If you fail to plan, you are planning to fail'. To which my late father would add as he once admonished me, "When you make a plan, make sure you also have a backup plan .For not having one is like jumping off an airplane hoping that the parachute will open". Successful leaders always have a plan and sometimes a backup plan. Dr Ikpeazu has no idea what his priorities are or should be. Yes, the man has a PhD but he has no wisdom or intellect. Intellect is always based on something you experienced or read. Instinct on the other hand unveils clues about the makeup of an individual driven towards success. Dr Ikpeazu has neither and judging from his performance as head of the state environmental agency is not equal to the task of Governorship.
As events have unfolded many have come to accept the fact that Ochendo, Ikuku and now Ikpeazu are afflictions those of us who share the same state of Abia must have to endure, but only for so long as their long reign of stealing and calumny is about to come to an end. As the tribunal process move towards conclusion with ultimate victory for Alex Otti, my concern is not whether God is on our side. My greater concern is that we be on God's side for God is always right, hence victory and redemption belongs to him. Dr Ikpeazu and the PDP can continue to lie and file all manner of unnecessary motions to delay the tribunal process, but be rest assured that at the end of the day, the truth will prevail.
There is a saying that goes thus, 'Whatever work you do, do it well. Not for your boss, but for yourself, for the job does not make you, you make the job. You are the person you are'. Even though Dr Ikpeazu's tenure as governor is temporary he can still use the opportunity afforded him to do some good . He can at least pay all civil servants and pensioners their salary arrears and in return generate some goodwill for himself when he leaves office sometime before the month of November. He can protect and preserve the state's treasury even though morality and ethics is not part of his skills set. For me, as Abraham Lincoln once opined, 'The fundamental test of a leader is the capacity to elevate the conditions of men. To lift artificial weights from all shoulders and to clear the path of laudable pursuits for all." These are the ideals Dr Otti stands for. It is the reason why thousands of Abia citizens voted for and have stood by him in solidarity even here in the United States where hundreds of his supporters dialed in on a hastily arranged telephone conference last week to hear him speak about the progres at the tribunal. As usual he did not fail them. With his eloquence and candid response to their questions, he did his best to allay their fears. As each caller posed his/her question, you can sense the excitement in their voices as they expressed their goodwill and hopeful anticipation of victory at the tribunal. The fact that thousands of Abia citizens both at home and in diaspora have continued to show support and fidelity to Dr Otti's cause, both by their physical presence at the tribunal's venue and social media is testament to how highly they hold him in great esteem. It shall not be long when victory will be ours.
Nnanna Ijomah   ( BSc, MA), is a New York city resident and a former Assistant to the Late Chief Emeka Ojukwu
Please follow and like us:
Short URL: http://www.africanexaminer.com/?p=24459