OPINION: Will Akeredolu Deliver On His Campaign Promises?
Articles/Opinion, Featured, Featured Contributors/Columnists
Tuesday, December 13th, 2016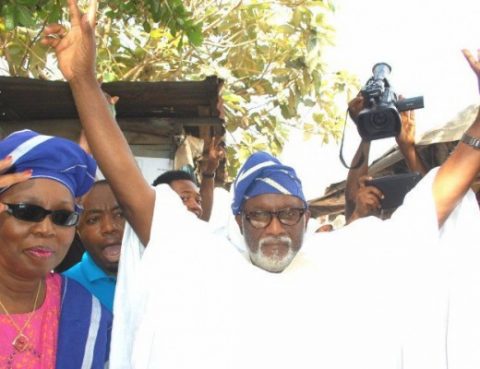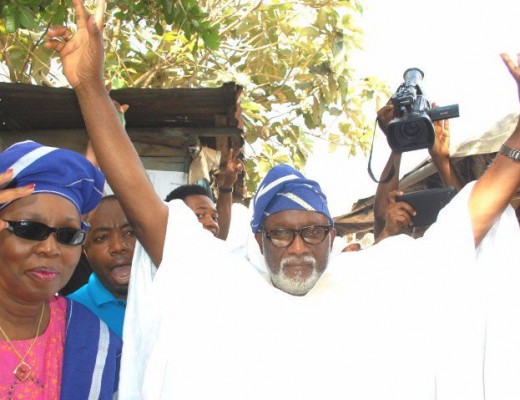 By ADEWALE GIWA, United States
Governance and government can be used interchangeably.Government can be defined as a collective body of elected and appointed institutions empowered to legislate and adjudicate for the good of society while governance is conceptualized as the processes and systems by which a government manages the resources of a society to address socio-economic and political challenges in the polity. In Ondo State, what people have witnessed so far for almost 8 years administration of Governor Olusegun Mimiko is negative aspect of good governance, which has put the state into comatose. For the people who may not know how God is so wonderful to Ondo, the state is blessed with abundant natural resources ranging from favourable climatic conditions for crop production to huge mineral deposits, rich forest resources with the longest coastal line of over 180km in Nigeria. The economy of Ondo State is also the sixth largest in Nigeria and is dominated by oil and crop production.
Ondo State also has in existence these following mineral resources: Quart sand, Clay, Granite, Limestone, Talc, Kaolin, Coal, Columbine, Rock, Tin, River, Mineral deposits and Bitumen which is the 2nd largest in the world. With all these attributes, the state has no reason to be poor if the outgoing government had utilized the available resources diligently. Of course, Governor Mimiko might be regretting why he failed not to remember all these aforementioned goods, but it is unfortunate that there is no longer time for the governor to really actualize them because his tenure ends on February 24, 2017.
To Chief Rotimi Akeredolu,(SAN) who was elected on the 26 of November last month, I say congratulations on your victory at the governorship poll. However, some political parties that contested with the former President of Nigerian Bar Association, coupled with some reports in Print and online publications, described the last election as 'See and Buy' where voters were allegedly induced. Anyway, the system is not new to the nation's democracy because politicians are known to use money to get what they want. Meanwhile,it baffles to still count Nigeria as one of the nations in the world to embark on such undemocratic liberalism during elections. Let me diverge from that, I am glad that Chief Akeredolu admitted there is abject or absolute poverty in Ondo State when his campaign team hit Idanre, at the palace of Owa of Idanre, Oba (Dr.) Fredrick Aroloye JP, where he regretted that despite being blessed with crude oil and large deposit of bitumen and cocoa, the state still stands in number 21 in the national poverty index as rated by the National Bureau of statistics.
Describing Mimiko as a leader lacking in vision, foresight, focus and direction, Akeredolu queried why Ondo state, which was rated in the late 90's as the largest producer of cocoa in the world after Ghana and Ivory Coast, is now missing from the list of top ten producers of cocoa in Africa.
His words,"The proceeds from cocoa in Idanre alone, if well utilized can make Ondo state rival Lagos in four years time. Malaysia was developed through Agriculture. Nigeria and Malaysia were at the same level in the 50's but today, we are far below them. Take for instance; the Cocoa House at Ibadan was built with the proceeds from cocoa harvested from Idanre. The proceeds of cocoa from Idanre were what our father, Obafemi Awolowo used to develop the old western region. Awolowo used cocoa money to build the Airport Hotel at Ikeja, NTA Ibadan, Obafemi Awolowo University, Oluwa glasses at Igbokoda, Ifon ceramics, Arigidi Tomatoe Paste factory, Ire brick industry, Ado Ekiti textile all now in moribund.
"Today, because of oil boom, Mimiko has abandoned cocoa, bitumen, oil palm and other agriculture, natural and mineral resources that God has used to bless our state. This is a classical example of laziness.When we get to Alagbaka (referring to where the governor's office is situated in Akure, the state capital) through your support, we will use Idanre cocoa to develop Idanre and the state in general. Ondo state has no reason to be owing workers salary if not for laziness and lack of vision, focus and direction of my friend, Mimiko. Many experts and investors are willing to come down to Ondo State to process our cocoa for exportation for attendant benefits but the non-commitment of the state government scared them away."
With all these beautiful and encouraging words credited to Akeredolu, one needs not to be told that the former Attorney General and Commissioner for Justice in Ondo State knows where the shoe pinches and seems to be ready to solve the problems. Regardless, "The greatest leader is not necessarily the one who does the greatest things, he is the one that gets the people to do the greatest things", said Ronald Reagan. The people of Ondo are politically sophisticated, having tested good, ugly and bad governors. It is necessary to remind Chief Akeredolu that Ondo will hold him to his words. In fact, the governor- elect should, as a matter of urgency continue to review his political master-plans before February 24, next year that he will be taking over from the administration of Governor Mimiko. It is good to teach a man to fish so you could feed him for a lifetime than give him fish to eat for that moment. Pundits are of the view that the incoming administration of Akeredolu should be prepared to face constructive criticism if it fails to resuscitate moribund industries like Oluwa Glasses at Igbokoda, Ifon Ceramics in Ose Local Government, Arigidi Tomatoe Paste Factory in Akoko North West, Alpha 3D Company in Ikare, Akoko North East among others.
If these dead companies were to revive, it will go a long way to create mass employment for Ondo citizens. The past governors had paid lip service to resuscitate them. They used the stagnant companies as platforms to launch their governorship campaigns and promised major restructuring that never materialized. Chief Akeredolu must be ready to deliver good governance for the people of Ondo State. If the statement credited to the governor-elect that he won't probe the administration of Governor Mimiko is anything to go by, then he is aiding and abetting Mimiko and his men in their continued quest to loot and pillage the state treasury.
Observers view Akeredolu's statement as uncalled for in a true democracy. In refusing to probe Mimiko's mismanagement of State funds, Akeredolu leaves room for doubt as to his political agenda. Is the Governor-elect planning to follow President Buhari's footsteps? His current decision not to probe Mimiko confirms his emulation of Buhari who refused to probe Johnathan Goodluck himself but embarked on using the Economic and Financial Crimes Commission(EFCC) to go after his men, especially those who could raise their voices against PMB' s administration. Nigerians are merely reading and hearing that the Federal Government has recovered billions of Naira from Jonathan's aides who were alleged to have embezzled money. Up till the moment, the FG has not briefed Nigerians how it has judiciously spent the money.Like Buhari, Akeredolu will do nothing to probe Mimiko' s administration and then in his failure, he will use Mimiko's incompetence as his sorry excuse for failing. One will hope that this will not be the case and that the Governor-elect will keep his campaign promises to his people. Time will definitely tell.
Please follow and like us:
Short URL: http://www.africanexaminer.com/?p=36943