Paris Bombings: France Reaffirms Resolve to Host COP21
Latest News, World News
Wednesday, November 25th, 2015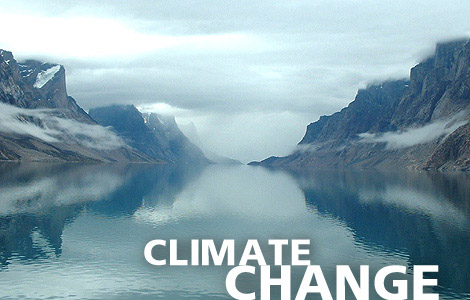 By Eric Ojo, Abuja

BALTIMORE, MD (AFRICAN EXAMINER) – In spite of the recent terrorist attacks in Paris, the government of France has reassured the international community of its unflinching resolve and determination to host the United Nations (UN) 2015 Climate Change Conference scheduled to commence next week.

The conference also called as Conference of Party (COP 21) offers another opportunity for all countries in the world to commit themselves in finding solutions to the vagaries of climate change and to reach an agreement collectively.

The French government also expressed its gratitude to the people and government of Nigeria for all the messages of support and solidarity with their country which is currently smarting from the attacks that killed and injured many people.

The Ambassador of France to Nigeria, Mr. Denys Gauer who gave the assurance in Abuja while flagging off a one-week event on climate change to herald COP 21, said the French government will never succumb to terrorists threat, adding that such a move will give them a false sense of victory.

"Despite these brutal events, our government and specially our Foreign Affairs Minister have decided not to cancel or postpone the COP 21. This shows the importance given to climate change and to this conference", he said.

Mr. Gauer noted that as incoming presidency of the COP 21, France has worked this year with all countries transparently with a view to supporting the negotiating process towards an agreement everyone will be able to own.

"When the conference will be over, on 11th of December, we hope we will have achieved a Paris 'Alliance for Climate' which will be a universal and legally binding agreement. This agreement will have to equally concern mitigation and adaptation.

"It will also have to take into account everyone's responsibilities and capabilities. The agreement will have to be long-term, to address the issue of financing the fight against climate change, and to establish a process of cooperation between us", he added.

The French envoy also observed that the international community has one clear but difficult objective and that is to contain the global warming under 2° Celsius by the end of the century, a limit beyond which the impacts for the world population would be very difficult to handle.

To succeed, according to him, every country must announce how it will reduce its emissions of greenhouse gases and concrete actions and ambitious commitments are necessary. This, he said,
was the purpose of the National contributions that all the parties were invited to submit before the Paris Conference.

"More than 160 countries around the world have submitted their Intended National Determined Contribution (INDCs) so far. We hope that the few countries who have not done it yet, will be able to submit this document this week, before the COP 21 starts.

"As far as it is concerned, the European Union is playing its part with an announced reduction of greenhouse gas emissions by at least 40% compared to 1990", he further explained

Mr. Gauer also stated that climate change and the protection of environment have been one of the top priorities on the international agenda throughout the year, adding that the topic has been discussed by governments, different kinds of authorities, official negotiators, civil society members and the media

"We have progressively understood that climate change is a reality, a severe global threat which needs to be addressed. Global warming is the result of anthropic causes, the result of our economical activities, of burning coal and oil, of cutting and burning trees that sends so-called greenhouse gases, mainly carbon dioxide, in the atmosphere", he stressed.

In Nigerian, according to him the people are already affected by climate change as those in the Northern region of the country suffering from droughts are obliged to change their agricultural practices because of the scarcity of water, higher temperatures and deforestation.

"I also think about all the people that are deprived access to basic needs such as water or power, or the local communities badly affected by pollution and gas flaring in the Niger Delta", he added.

Also speaking at the occasion, a representative of the Federal Ministry of Environment, Mrs Iniobong Abiola-Awe said the week-long event was of strategic importance coming barely a week to COP21 in Paris.

She also commended the doggedness of the French government for insisting on going ahead with the hosting of the conference as scheduled in spite of the security situation their country is contending with at the moment.  

She equally applauded the resolve of those who will be attending the conference, adding that the participation of all stakeholders from across the globe will go a long way in bringing about a holistic solution to the problem.

"All of us have to come together and come up concrete and pragmatic steps to address the problem in order to create a better future and we must be prepared and ready to do our utmost best", she added.

In his goodwill message, Minister, Deputy Head of European Union (EU) Delegation to Nigeria and the Economic Community of West African States (ECOWAS), Richard Young, noted that climate change is a uniquely irreversible, uniquely global and uniquely uncertain problem.

Young said climate change is an irreversible because it is taking place and will continue to take place, adding that efforts currently being made are merely to limit increase in global temperature and not to stop it entirely.

He further explained that climate change is global because it affects the whole world, noting that it is an uncertain in nature because its effects and risks differ across the world.

He also observed that COP21 presents another opportunity for the international community to reach an agreement, review commitments, ensure that transparent monitoring mechanism are put in place to guarantee compliance as well as actualize the much desired legally binding agreement on climate change.
Please follow and like us:
Short URL: http://www.africanexaminer.com/?p=27875